50x50 Transportation Commission Members
The 50x50 Transportation Commission was convened from 2017-2019 as a bipartisan collaborative with the goal to meet evolving transportation needs while reducing energy use 50% by 2050. Commissioners included private and public stakeholders, including automakers, utilities, public interest groups, product manufacturers, and technology providers.
Commissioners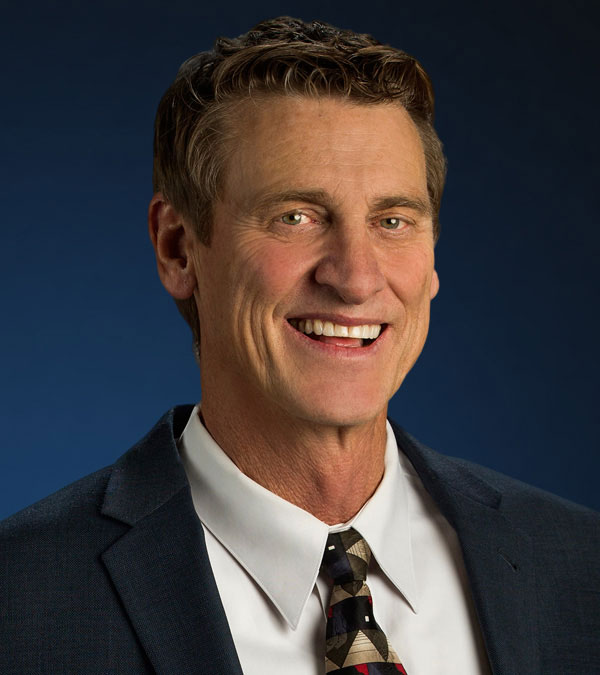 Robert Chapman, Vice President, Energy and Environment, Electric Power Research Institute (EPRI)
Rob Chapman is Vice President, Energy and Environment, at the Electric Power Research Institute (EPRI). The Energy and Environment Sector's research and analysis spans across a large segment of the energy industry. His knowledge of the cross-EPRI research synergies, his relationships with EPRI's membership, and his understanding of the industry perspectives provide him with the right combinations of skills and experience to lead this sector. Chapman joined EPRI in 1999 as the Director of North American Technical Advisory Services and transitioned to Vice-President of Member & Technical Services in 2006. Prior to joining EPRI, Chapman was Director of Western Sales for PG&E Energy Services during which time he led efforts to establish premium power services for technology companies in the Silicon Valley, California. Chapman holds a Bachelor of Science degree in mechanical engineering from California Polytechnic State University, San Luis Obispo, and has completed executive business courses at The University of Chicago.
John Di Stasio, President, Large Public Power Council
John Di Stasio joined the Large Public Power Council (LPPC) in August 2014. The LPPC represents the twenty-six largest consumer-owned utilities in the United States. Di Stasio serves as the Association's President, based in Washington DC, representing the interests of the member organizations.
Di Stasio was formerly the General Manager and CEO of the Sacramento Municipal Utility District (SMUD) from June of 2008 through April of 2014. Di Stasio joined SMUD in 1981 serving in progressively responsible positions including the Director of Distribution Services and Assistant General Manager of Energy Delivery and Customer Services.
Di Stasio is the past president of both the Northwest Public Power Association and the California Municipal Utility Association and the vice chair of the LPPC. He was also a board member of the Business Council for Sustainable Energy and the American Public Power Association. He was a member of the North American Electric Reliability Corporation's Members Representative Committee. Di Stasio was also a gubernatorial appointee to the California Workforce Investment Board. He was the Electric Light and Power Large Utility CEO of the Year in 2013.
In Sacramento, Di Stasio was a member of the board of directors of the Northern California World Trade Center. He is also a past chair of Linking Education and Economic Development, executive committee member of the Metropolitan Chamber of Commerce, the North State Building Industry Association, the Greater Sacramento Urban League and the Los Rios Community College Foundation. He was the Sacramento Businessman of the Year for 2013.
Di Stasio is also active in international energy issues, serving as a delegate with the United States Energy Association, where he assisted in electrification, operations and energy market development in other countries including Bangladesh, Brazil, Botswana, India and Jordan. He was named Volunteer of the Year in 2013 by the United States Energy Association.
He is a graduate of the University of San Francisco and a Senior Fellow of the American Leadership Forum.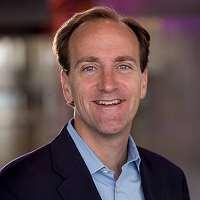 Matt Enstice, President & CEO, Buffalo Niagara Medical Campus
Matt has served as the President and CEO of the Buffalo Niagara Medical Campus (BNMC), Inc. since its formation in 2002. BNMC is a community engaged medical campus creating a vibrant economy. Matt is focused on the intersection of energy, entrepreneurship & technology, and how it will drive the new economy in Buffalo and beyond. Matt oversees a team focusing on diverse, interrelated initiatives designed to lift the entire community including those in transportation, access and safety, energy, entrepreneurship, health & active living, infrastructure, economic opportunity and youth & education. Matt is active on the boards of the Buffalo Niagara Partnership and the Buffalo Renaissance Foundation. Matt also serves on the Advisory Boards for Niagara University, Daemen College, and the School of Visual Arts Design for Social Innovation. Prior to BNMC, Matt worked in the entertainment industry, for Broadway Pictures and at Saturday Night Live.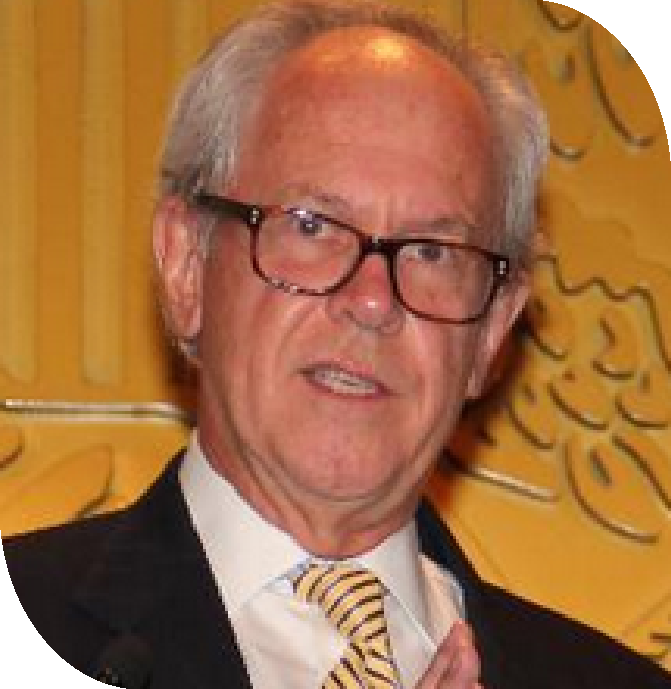 Jack Gillis, Executive Director, Consumer Federation of America
Jack Gillis began his role as Executive Director for the Consumer Federation of America in June 2018. Prior to his current role, he served as Director of Public Affairs since 1983. In addition to managing media relations for CFA, Gillis served as an advocate on issues relating to auto safety, auto buying, fuel efficiency and consumer protection. In the early 1980s Jack was cited by the New York Times as a leader in the next generation of consumer advocates.
He is the author, co-author or editor of 71 books including The Car Book and How to Make Your Car Last Almost Forever. In 1994, Gillis joined NBC where he served for ten years as a contributing consumer correspondent for The Today Show. Gillis was cited by the National Press Club as one of the best in consumer journalism. He has testified before both the Senate and the House and is a former adjunct professor at The George Washington University, where he taught in the Graduate School of Government and Business Administration. He is a member of the board and former co-chair of the Advocates for Highway and Auto Safety.
Gillis also serves as the Executive Director of the Certified Automotive Parts Association, a non-profit organization that sets standards and certifies the quality of automobile body parts.
Prior to joining CFA, Gillis served under the Carter administration as an analyst at the National Highway Traffic Safety Administration where he was responsible for a variety of consumer information programs related to crash testing, tires, safety belt usage and purchase behavior. Preceding that, he worked with former FTC Commissioner Mary Gardiner Jones as assistant to the VP of Consumer Affairs for Western Union.
He received his MBA from The George Washington University as a Teaching Fellow and his BA from the University of Notre Dame.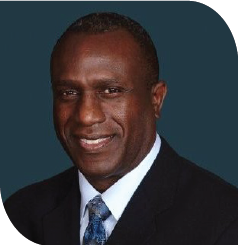 Robert Horton, Vice President, Environmental Affairs, DFW International Airport
Robert Horton is Vice President of Environmental Affairs for Dallas Fort Worth International Airport and serves as the Board's Environmental Officer, developing and representing the Board's position on environmental planning and compliance issues and serving as liaison to other departments, public interest groups and federal, state, and local regulatory agencies. As the Airport's Sustainability Officer, he also provides oversight and support to other departments to ensure effective responses to sustainability polices and tracks the performance of those policies. He provides strategic and innovative leadership for DFW Airport's environmental and sustainability programs which have resulted in key domestic and global awards for the Airport including: 2016 - First Carbon Neutral Airport in North America and largest airport in the world to achieve Carbon Neutrality to date (ACI-NA); 2016 and 2017 Climate Leadership Award for Organizational Leadership (EPA, Center for Climate and Energy Solutions and The Climate Registry) DFW was the only international airport recognized for two consecutive years.
He has developed one of the leading environmental and sustainability programs for DFW Airport which is the third busiest airport in the world, the largest economic engine in the DFW Region and responsible for adding $37 billion to its local economy each year.
Mr. Horton creates, participates and leads business and team initiatives and provides problem-solving guidance for the ongoing implementation of Environmental Affairs' role in DFW's Sustainability Policy and collaborates with the Energy, Transportation and Asset Management (ETAM) Department and the Airport Infrastructure & Development Division. He manages and directs DFW's Noise Compatibility Program, working with the FAA, other airports and those affected by changes in air traffic procedures. He works with numerous other internal and external stakeholders to identify and implement environmental best practices that benefit the Airport, its surrounding communities, partners and those traveling through the Airport.
Prior to working at DFW Airport, Mr. Horton served in various key leadership roles with several engineering consulting firms. He earned a bachelor's degree and a master's degree in Agricultural and Biological Engineering from the University of Florida. He served in the United States Marine Corps Reserves for eight years. During that time, as a Unit Dispatcher, he coordinated and managed resources for missions in Operation Desert Storm in Saudi Arabia.
His passion for clean resources and renewable energy began early in his life, igniting his continual drive to find new, efficient and cost-beneficial ways to protect natural resources.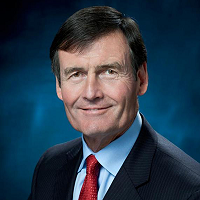 Thomas R. Kuhn, President, Edison Electric Institute
Mr. Kuhn is president of the Edison Electric Institute, the association of investor-owned electric companies whose members generate and distribute approximately three-quarters of the Nation's electricity.
Prior to joining the Institute, Mr. Kuhn was president of the American Nuclear Energy Council. The Council represented virtually all of the companies in the commercial nuclear power industry.
From 1972 to 1975, he headed the energy section of the investment banking firm, Alex Brown and Sons. From 1970 to 1972, Mr. Kuhn was White House Liaison Officer to the Secretary of the Navy.
Mr. Kuhn received a BA in Economics in 1968 from Yale University, served as a Naval Officer following his graduation, and completed a Master's in Business Administration in 1972 from George Washington University.
He currently serves on the Boards of the U.S. Energy Association, Alliance to Save Energy, Electric Drive Transportation Association and the American Council for Capital Formation. He is Chairman-Emeritus of the U.S. Chamber's Committee of 100 and the American Society of Association Executives. He is past-chairman of ASAE's Key Industry Association Committee and of the Trade Association Liaison Council.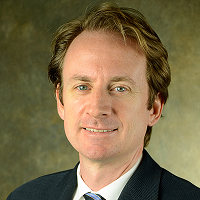 Eric J. McCarthy, Senior Vice President, Government Relations, Public Policy and Legal Affairs, Proterra
Eric McCarthy is Senior Vice President of Government Relations, Public Policy and Legal affairs at Proterra. Eric brings more than 20 years of executive leadership experience to Proterra. Committed to improving public mobility solutions, Eric has served on the Greenville County Roads Advisory Commission and is a member of the Upstate Transit Coalition and Upstate Alliance. Before joining Proterra as its general counsel and head of government relations, he served as general counsel of both private and public companies, including Honeywell Technology Solutions, Inc., a Honeywell subsidiary. Prior to joining Honeywell, Eric was an antitrust trial litigator and a partner in the antitrust and competition practice groups of Latham & Watkins LLP and Howrey in Washington, D.C. He attended Dartmouth College and the University of Pennsylvania Law School.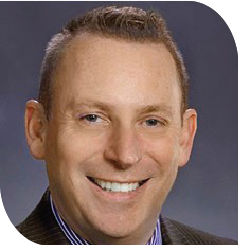 Arlen Orchard, CEO & GM, Sacramento Municipal Utility District
Arlen Orchard is Chief Executive Officer & General Manager of the Sacramento Municipal Utility District (SMUD). As CEO, he leads the sixth largest community-owned electric utility in the nation, serving a population of 1.5 million residents and managing a $1.6 billion budget. Orchard became CEO in 2014, after serving as SMUD's General Counsel since 2001.
Orchard serves on the boards of directors of the American Public Power Association and the Northwest Public Power Association; on the boards of directors and executive committees of the California Municipal Utilities Association and the Large Public Power Council and on the boards of directors of numerous Sacramento nonprofit and economic development organizations.
He received a juris doctorate degree from the University of California, Davis School of Law, a bachelor's degree in political science from the University of Nevada, Reno and attended UCD's Graduate School of Management.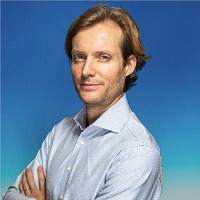 Giovanni Palazzo, CEO, Electrify America
Giovanni Palazzo is the President & CEO of Electrify America, LLC. Prior to joining Electrify America, Palazzo spent seven years working at Volkswagen AG, most recently serving as the head of e-mobility strategy, leading all relevant Group e-mobility activities on a global scale. Palazzo also served in several roles related to electric transportation and charging at Mercedes-Benz and Daimler AG.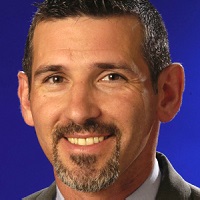 Thomas S. Passek, President, Copper Development Association
Thomas S. Passek has served as president of the Copper Development Association (CDA) since February 2015.
Passek has nearly three decades of metals industry and association management experience to CDA. He was most recently the managing director of the ASM International (formerly the American Society of Metals), an organization that serves metallurgists, materials professionals and managers worldwide.
Passek also served as the executive director of The American Society for Nondestructive Testing (ASNT), where he worked with standards-setting bodies including ASME, ASTM and ISO TAG groups. He is a member of the Council of Engineering and Scientific Society Executives as well as the American Society of Association Executives.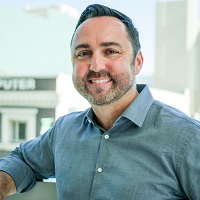 Chris Pendleton, Head of Azure Maps at Microsoft
Chris Pendleton is the Head of Azure Maps at Microsoft. As a veteran in the mapping industry whose 20+ years of experience spans across a multitude of disciplines, he has led the shipment of dozens of Microsoft products across various mediums inclusive of web services; mobile, web and desktop applications; and, spatial database software. Chris currently works in the Microsoft Azure IoT organization focused on the intersection of Location and IoT technologies. Chris holds a Master's Degree in Business Administration from San Diego State University.
Honorable Betsy Price, Mayor (R), Fort Worth, TX
Betsy Price first ran for mayor in 2011 with a vision to raise the bar for the city of Fort Worth. The Fort Worth native wanted to continue work on the basics of any growing city – public safety, mobility, fiscal responsibility and job growth – but as the city's 44th mayor, she wanted to help ensure a sustainable city for future generations by promoting grass-roots public engagement, supporting healthy lifestyles and championing public education.
She was honored in 2015 to be elected to a third two-year term.
Betsy has been an active mother and a leader in the Fort Worth community for years, serving on numerous boards, commissions and professional associations. Prior to her public service, one of her favorite community roles was to lead the PTA for Paschal High School and watching bright local youth grow into productive members of the community.
After running her own successful business for 17 years, Betsy turned to public service, and was first elected in 2000 to serve as Tarrant County's Tax Assessor. As a strong conservative who isn't afraid to ask the tough questions, Betsy quickly made her department one of the most efficient in Texas, saving taxpayers millions of dollars.
As Mayor, Betsy continues to stack up the wins for Fort Worth as she focuses on four main themes: An Engaged Public, A Fiscally Responsible City, Sustainable Growth and a Health Community.
Betsy graduated from Arlington Heights High School and earned a bachelor's degree from the University of Texas at Arlington. Together with Tom, her husband of 40 years and an insurance agent, Betsy has three adult children. In her spare time, Betsy is an avid cyclist and enjoys spending quality time with her grandchildren.
Gil C. Quiniones, President & CEO, New York Power Authority
Gil C. Quiniones has served as President and Chief Executive Officer of the New York Power Authority (NYPA), the nation's largest state-owned electric utility, since 2011. He is responsible for developing and implementing the statewide utility's strategic vision and mission and for supervising its operations, legal and financial matters and relationships with external stakeholders.
Under his leadership, NYPA is currently playing a key role in the Governor's Reforming the Energy Vision initiative to use market forces and new technology to empower customers and encourage the growth of clean renewable energy and energy efficiency.
Quiniones is co-chair of the Board of Directors of the Alliance to Save Energy and serves on the boards of the New York State Energy Research and Development Authority and the Large Public Power Council. He is the Power Authority's principal representative to the American Public Power Association, from which he received the Alex Radin Distinguished Service Award in 2017. Quiniones was also named as the 2017 Smart Electric Power Alliance Power Player of the Year, an award that recognizes those on the front lines of energy transformation in the United States.
Quiniones was co-chairman of the New York Energy Highway Task Force, which helped carry out Governor Andrew M. Cuomo's vision for reimagining New York State's energy system through partnerships between the public and private sectors. In 2015, he also served as chairman of the Board of Directors of the Electric Power Research Institute, the electric power industry's international research and development organization.
Norman Saari, Commissioner, Michigan Public Service Commission
Norman J. Saari was appointed by Governor Rick Snyder to the Michigan Public Service Commission for a term beginning on August 2, 2015. The Governor appointed him to a new term on March 17, 2017, which ends July 2, 2019.

Commissioner Saari is a member of the National Association of Regulatory Utility Commissioners and serves on its Committee on Natural Gas, Subcommittee on Nuclear Issues-Waste Disposal, and the Washington Action Program. In 2017 he became chairman of the Subcommittee on Pipeline Safety. Additionally, Commissioner Saari is the board treasurer of the Mid-America Regulatory Conference. He was appointed in 2016 to serve on the Pipeline and Hazardous Materials Safety Administration's Liquid Pipeline Advisory Committee, which will make recommendations to help PHMSA develop safety requirements.
Commissioner Saari served as an executive director of governmental affairs for 20 years at the Consumers Energy Company, a position from which he retired in 2006. Commissioner Saari was most recently Chief of Staff for the Michigan House of Representatives under Speaker Kevin Cotter as well as under former Speaker Jase Bolger. He also served as Governor Snyder's manager of appointments and Chief of Staff for former State Senator Jason Allen.
Commissioner Saari earned a bachelor's degree in journalism from Michigan State University, and served as a public information officer in the Michigan National Guard.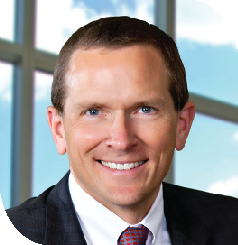 Kevin B. Self, SVP of Strategy, Business Develop & Government Relations, Schneider Electric
As a member of Schneider Electric's North America Executive Leadership Team, Kevin is responsible for the development and execution of a winning strategy to drive profitable growth across all lines of business in alignment with Schneider Electric's Life Is On corporate brand.
Kevin is responsible for leading the overall North America strategy development process; leading the Smart Cities efforts; developing and maximizing government relationships at state and federal levels; and identifying inorganic growth opportunities.

Kevin previously held Strategy & Corporate Development roles with Johnson Controls' Building Efficiency Business, Miller Brewing Company, GE Healthcare, and McKinsey & Company. Kevin holds an MBA from Northwestern University, and MS and BS degrees in engineering from The University of Michigan.

Kevin has served as a Board Member of the Alliance to Save Energy since March 2014.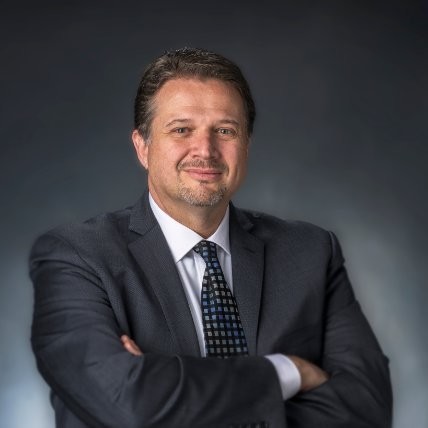 Kenneth Shiver, Director of Planning and Regulatory Support, Southern Company
Kenneth Shiver works as Southern Company's Chief Economist as he leads the company's Costing and Energy Analysis, Forecasting, and Load Research functions. Mr. Shiver works as Southern Company's Chief Economist as he leads the company's Costing and Energy Analysis, Forecasting, and Load Research functions. He is responsible for monitoring the economic environment and policy issues that affect the energy usage of customers (such as energy efficiency) and the relationship between the utility and the customer. Additionally his team, develops the forecasts, load research (operational analytics) and costing studies that drive the company's planning and analysis processes. His department is responsible for working with each of Southern's retail business units and wholesale operations in the preparation of the company's outlooks and studies. Mr. Shiver is a frequent speaker at industry conferences and represents the company as needed in the regulatory arena.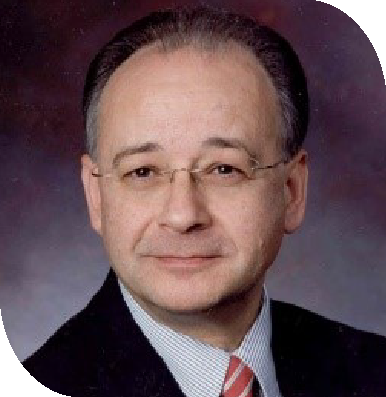 Paul Skoutelas, President & CEO, American Public Transportation Association
Paul Skoutelas was formerly the National Director of WSP USA's Transit & Rail Technical Excellence Center (TEC). ln this position, he provided leadership and strategic direction with a focus on growing the firm's transit and rail business, enhancing marketing capabilities and strengthening client relationships. He also served as National Transit and Rail Market Leader with responsibility for strategic and tactical advice to clients on a wide range of transit and rail issues including, project delivery, management and operations. Mr. Skoutelas joined WSP after successful tenures as chief executive officer at two prominent public transportation agencies - the Port of Authority of Allegheny County, Pittsburgh, Pennsylvania, and the Central Florida Regional Transportation Authority (LYNX), Orlando, Florida. His achievements include the successful implementation of major capital programs including the South Hills Stage ll Light Rail Program, the North Shore Rail Connector, a comprehensive rail station improvement program, major rail rolling stock acquisitions and three Bus Rapid Transit projects; the Airport/West Busway, the Martin Luther King, Jr. East Busway Extension and the Orlando/Lymmo BRT. A recognized and respected industry leader, Mr. Skoutelas has served on numerous boards and committees for transportation organizations in leadership positions, including the American Public Transportation Association (APTA), the Transportation Research Board, National Transit Institute, Pennsylvania Transportation Institute, and the Transit Cooperative Research program. He currently serves on the APTA Board of Directors and the APTA Business Member Board of Governors. Mr. Skoutelas holds an M.B.A. as well as M.S. and B.S. degrees in Civil Engineering, and is a licensed professional engineer.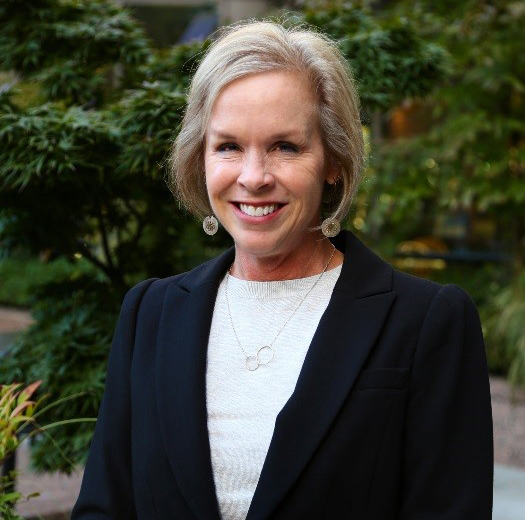 Debra Smith, General Manager and CEO, Seattle City Light
Debra Smith is the General Manager and CEO of Seattle City Light, one of the nation's largest publicly owned utilities. Seattle City Light serves more than 500,000 customers across Seattle and eight adjacent jurisdictions and franchise cities.
Previously, Smith served as Central Lincoln PUD's General Manager from July 2013 to October 2018. She brought 17 years of experience to that role from the Eugene Water and Electric Board, where she held a variety of positions, including Assistant General Manager.
Smith earned a Bachelor of Science in Finance from Arizona State University and is a Senior Fellow with the American Leadership Forum of Oregon. She currently serves as an Executive Committee member for both Northwest Requirements Utilities and the Public Power Council (PPC). She is also the vice chair of PPC's Fish and Wildlife Committee and sits on the board of Northwest River Partners.
Smith and her husband Dale have raised three sons and two daughters. Their grandson Ollie has quickly become their favorite kid!
Lonnie Stephenson, International President, International Brotherhood of Electrical Workers
IBEW International President Lonnie R. Stephenson was born and raised in Rock Island, Ill., which borders Iowa along the Mississippi River. He began his apprenticeship as an inside wireman in 1975 and was initiated into Rock Island Local 145 in 1976. Lonnie was very active in his local union, and was elected vice president in 1984 and then served as president from 1987-1992. As local president, Stephenson implemented many new initiatives, including forming an active community service committee and getting the local union's building recognized as a Red Cross Disaster Center, which was utilized during flooding of the Quad City area in 1997. He was appointed assistant business agent in 1991 and was elected business manager in 1996. As business manager, Lonnie was very aggressive in organizing, and his membership grew from 700 members to over 1,100 members during his tenure. One of Lonnie's proudest moments as business manager was when a nonunion electrician stopped in his office to ask how he could join the IBEW because it was too strong of a union area and he had to travel for his employer to find work.
Then-International President Edwin D. Hill recognized Lonnie's dedication and appointed him as an International Representative assigned to the Sixth District in 2002. On September 1, 2010, Lonnie was appointed by President Hill as International Vice President of the Sixth District – which covered Illinois, Indiana, Michigan, Minnesota and Wisconsin – and was elected to a full term at the 38th International Convention in 2011. On May 27, 2015, Lonnie Stephenson was appointed International President of the IBEW and was elected by delegates to the 39th International Convention a year later.
Rhea Suh, President, Natural Resources Defense Council
Rhea became president of the Natural Resources Defense Council (NRDC) in January 2015. Under her leadership, NRDC has helped steer high-level discussions that led to the historic global climate agreement in Paris; joined the citizens of Flint, Michigan, to ensure an end to the city's toxic drinking water crisis; and stood united with a sea of social justice advocates as a presenting partner at the Women's March on Washington, D.C. Before joining NRDC, Rhea served as the assistant secretary for policy, management, and budget at the U.S. Department of the Interior. She was instrumental in launching a complex reorganization of the agency responsible for offshore oil and gas oversight in the midst of the Deepwater Horizon oil spill. She also spearheaded the creation of the department's first chief diversity officer position. Prior to her appointment to the Interior Department, Rhea worked at the David and Lucile Packard Foundation, where she created and managed a $200 million program dedicated to environmental conservation and clean energy in the West. She developed the foundation's strategy for reducing climate change emissions from deforestation and forest degradation. Rhea also designed the clean energy and climate change initiative at the William and Flora Hewlett Foundation. Rhea earned her bachelor's degree in environmental science from Barnard College. She earned a master's degree in education, administration, planning, and social policy from Harvard University.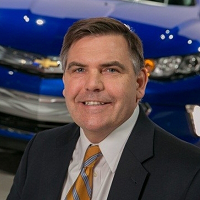 Dan Turton, VP, North America Public Policy, General Motors
Dan joined General Motors (GM) as Vice President, Federal and Administrative Affairs in 2015 and was named GM North America Vice President, Public Policy earlier this year. Dan is responsible for GM's North American policy strategy. Dan joined GM from Entergy, where he most recently served as Vice President of Federal Governmental Affairs and head of its Washington, DC office. At Entergy, he was responsible for developing and implementing the company's engagement strategies with elected officials and key policymakers. Previously, he worked in the White House Office of Legislative Affairs where he managed the President's House Legislative Affairs team and all legislative efforts and Administration actions that impacted the priorities of the President and his Administration as related to the House of Representatives. Dan has more than 25 years of experience in government affairs, including over 15 years working on Capitol Hill, and has proven to be a leader in this arena. Dan holds a BA in Government from Franklin & Marshall College in Lancaster, PA.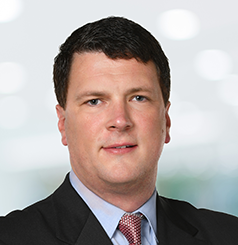 Ted Walker, Managing Director, Energy, Navigant
Ted Walker is a Managing Director in Navigant's Energy practice, where he leads the Energy Cloud Transformation service line. Ted has more than 20 years' experience working with and for premier organizations across the energy value chain delivering strategic and transformative results to his clients. Ted is focused on innovation & growth opportunities and the changing role of the incumbents in the evolving energy ecosystem. Ted has spent considerable time working with utilities, governments, and corporations to develop electrified transportation and mobility solutions. He is a highly involved leader who is comfortable at every level of an engagement from the operations floor to the C-Suite. He has authored and contributed to several thought leadership pieces analyzing various aspects of the Energy industry.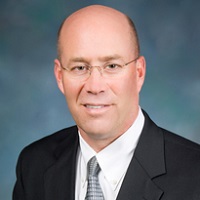 Greg White, Executive Director, National Association of Regulatory Utility Commissioners
Greg R. White joined the National Association of Regulatory Utility Commissioners (NARUC) in December 2015 as the Executive Director. He is responsible for the overall management of the Association and directs the implementation of programs and policies of the Association, while promoting the Association's interests in Washington, DC. He also serves as Executive Director of the National Regulatory Research Institute.
Greg served as a Commissioner with the Michigan Public Service Commission (2009 – 2015) and held previous positions with the agency as an advisor, legislative liaison, and manager of federal relations. In addition, he has worked for the Michigan Department of Energy, Labor, and Economic Growth; Michigan State University's Institute of Public Utilities; the Michigan Energy Administration; and the Michigan Geological Survey.
As a Commissioner, he exercised economic regulation over investor-¬owned and cooperative electric and gas utilities and water companies, provided oversight of competitive markets in telecommunications, and regulated for-hire motor carrier companies. In addition to extensive supervisory experience, he has managed energy policy initiatives and research, principally on issues related to the electric industry, such as restructuring and deregulation, economic development, utility diversification, nuclear waste, and environmental impacts of energy production and consumption.
On behalf of NARUC, he chaired the Washington Action Committee, served on the Committee on Electricity, chaired the Subcommittee on Nuclear Issues—Waste Disposal and served on the Committee on Critical Infrastructure, and the Subcommittee on Utility Marketplace Access. He has also provided expert testimony before the U.S. Congress, Federal Energy Regulatory Commission, and Nuclear Regulatory Commission on matters such as energy markets, and nuclear waste management.
White holds a Master of Public Administration from Grand Valley State University and a Bachelor of Science from Michigan State University. His professional achievements include serving as Chairman of the Board of Directors for the National Regulatory Research Institute, Chairman of the Nuclear Waste Strategy Coalition's Executive Committee, President of the Board of Directors of the Organization of PJM States, Inc. and he is a lifetime member of the Pi Alpha Alpha, National Honor Society for Public Affairs and Administration.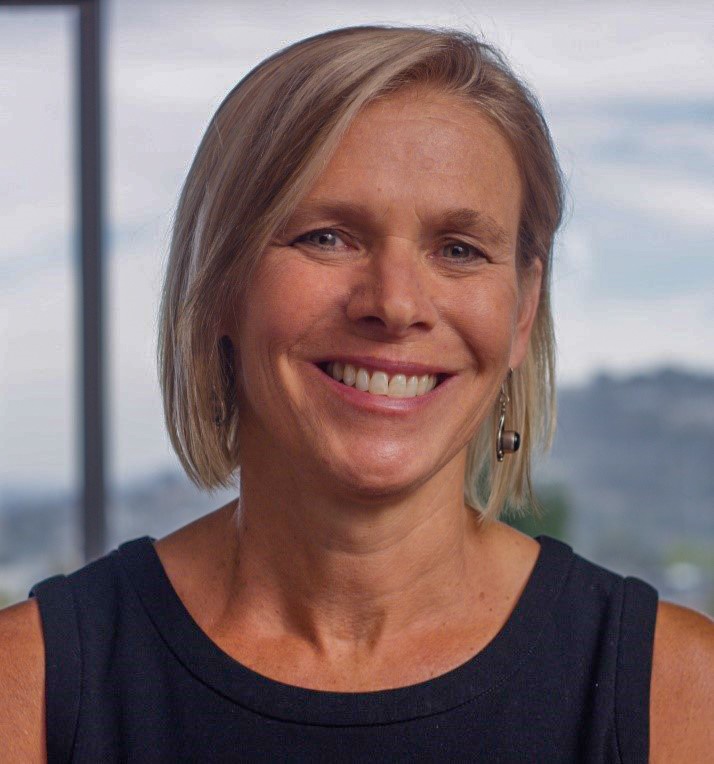 Cathy Zoi, CEO, EVgo
Cathy Zoi is the Chief Executive Officer (CEO) of EVgo. Zoi is a distinguished executive with decades of experience in the clean energy, investing, and policy worlds. She is committed to working closely with automotive OEM & new mobility partners, utilities, and other industry stakeholders to deliver a first-in-class charging experience and fast-charging network for EV drivers in the United States and across the world.
Zoi has held a number of senior executive positions in the energy industry, government, academia and non-profit sectors. Most recently, she was President and co-founder of Odyssey Energy, a distributed generation software company she continues to chair. She was founding CEO of Frontier Power, a rural electrification company incubated by SunEdison. She served in the Obama Administration as Assistant Secretary and Acting Under Secretary at the Department of Energy, where she oversaw more than $30 billion in energy investments. Zoi was also the founding CEO of both the Alliance for Climate Protection, established and chaired by U.S. Vice President Al Gore; and the Sustainable Energy Development Authority, a $50m fund to commercialize clean energy technologies in Australia. In the private sector, she has been an energy investor at Silver Lake and Bayard Capital, a board member for Ice Energy, SES, and Pacific Solar, and a management consultant at ICF and Next Energy. In the early 1990s, Zoi was Chief of Staff for Environmental Policy in the Clinton White House and she pioneered the Energy Star program while at the US EPA. Cathy is also an adjunct professor and Precourt Energy Scholar at Stanford University, where she has been teaching and doing research since 2012.
Zoi has a B.S. in Geology from Duke University and an M.S. in Engineering from Dartmouth.