Energy 2040 Commission Members
Energy 2040 is guided by a two-tiered leadership structure comprised of respected voices in the energy efficiency and energy justice communities. Commissioners include private and public stakeholders, including utilities, public interest groups, product manufacturers, and technology providers.
Leadership Structure
Energy 2040 is guided by a two-tiered leadership structure comprised of respected voices in the energy efficiency and energy justice communities.
Leadership Circle
The Leadership Circle serves as primary advisors from formation through completion of the initiative. They work closely with Alliance staff to charter and cultivate the Commission and establish the goals and objectives of Energy 2040.
National Commission on Energy Efficiency Policy
The National Commission on Energy Efficiency Policy, guided by the Leadership Circle, serves as an advisory board for Energy 2040. Commissioners have a vested interest in energy efficiency and represent diverse backgrounds, sectors of the economy, professional disciplines, and political perspectives to ensure that the initiative's scope, research, and resulting policy recommendations are robust, non-biased and have credibility among policy and decision-makers.
---
Leadership Circle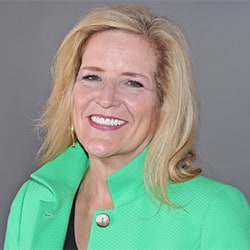 Helen Burt
Chief Customer Officer, National Grid
Helen Burt is a highly accomplished utility operations expert who has held senior management positions in customer, policy, and regulatory affairs. She currently serves as the Chief Customer Officer at National Grid where she is working toward delivering affordable, clean, safe, reliable energy solutions to millions of customers across the Northeast every day.
She previously served as the Executive Vice President and Chief Customer Officer for Utilligent, LLC, a management consultant firm dedicated to advising the largest electric, natural gas, and water utilities across North America and Asia Pacific.
Prior to her time at Utilligent, she was the Senior Vice President (SVP) External Affairs and Public Policy for PG&E Corporation and the nation's first utility Chief Customer Officer where she was responsible for customer engagement strategy. Burt was also responsible for PG&E's sustainability program and served as the Chairperson of the PG&E Corporation Foundation, a California nonprofit public benefit corporation that makes grants for educational, environmental, and general community purposes.
Before PG&E, Burt served as Vice President, Customer Billing and Operations at TXU Energy, the largest electric retailer in the fully-competitive Texas energy market.
Commencing in 2010, Burt was named one of the "Most Influential Women in the Bay Area" by the San Francisco Business Times for five consecutive years. She served as a Director and head of the Governance Committee for the Alliance to Save Energy; Director and Executive Committee Member for Meals on Wheels of San Francisco; and Director of the Silicon Valley Leadership Group.
She holds a bachelor's degree in Biology and Chemistry from Midwestern State University and is a member of MENSA, the largest and oldest high IQ society in the world.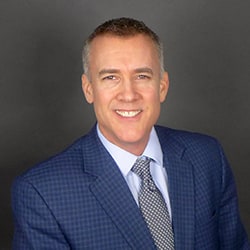 Jeff Hansbro
Global Advocacy Director, DuPont
Jeff Hansbro is the Business Advocacy Director in the Performance Building Solutions & Corian® Design business at DuPont. He leads a global team that advocates for the use of sustainable building materials, building code policy & resilient design principles. His career spans public and private companies in the chemicals and building & construction markets. Hansbro has held R&D, Innovation, Sustainability, Advocacy and Strategy leadership roles as well as successfully structuring and managing external partnerships. He has a B.S. in Chemical Engineering from Wayne State University and M.S. Engineering, Product Design & Development from Northwestern University.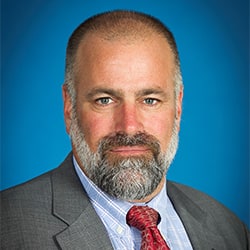 Curt Rich
President & CEO, North American Insulation Manufacturers Association (NAIMA)
As President and CEO of the North American Insulation Manufacturers Association (NAIMA), which represents the $8 billion U.S. fiber glass and mineral wool insulation industry, Curt oversees all activities relating to the promotion of fiber glass and mineral wool insulation to all key stakeholders including policymakers, code officials, building industry professionals and consumers. In addition, he champions policies and legislation that encourage the use of insulation to increase energy efficiency and sustainability.
Prior to joining NAIMA in July 2014, Curt was Vice President of Energy and Environmental Policy for United Technologies Corporation (UTC), responsible for directing government affairs objectives for UTC's building and industrial systems businesses, which included Carrier and Otis Elevator.
Curt is a former partner at the Washington, D.C. based law and policy firm of Van Ness Feldman where he represented companies, trade associations and local governments on issues related to tax policy, energy, the environment and natural resources. He also previously served as legislative counsel to the National Rural Electric Cooperative Association and as legislative counsel to U.S. Senator Max Baucus (D-MT), where he advised the senator on a wide range of policy issues.
Curt holds a bachelor's degree in history from Whitman College and a Juris Doctorate degree from the University of Montana.
National Commission on Energy Efficiency Policy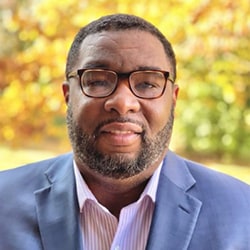 Duane Baldwin
Vice President, TRC Companies
Mr. Baldwin serves as a Vice President at TRC Companies. Mr. Baldwin is a results driven, dynamic leader with over 15 years of experience managing energy and information technology initiatives in the public and private sectors. Mr. Baldwin believes that team work, innovation, and continuous improvement leads to growth and customer satisfaction. Currently, Mr. Baldwin leads the client acquisition and development team for TRC's Advanced Energy group.
Prior to joining TRC, Mr. Baldwin served as senior program manager for Lockheed Martin Energy. In addition to his program work, Mr. Baldwin has also served as capture manager, technical lead, and subject matter expert on numerous winning proposals. He is proficient in program management, staff leadership and development, and process improvement.
Mr. Baldwin's program and proposal activities have led to him receiving numerous accolades. In 2010 and 2012, Mr. Baldwin was selected as a Lockheed Martin Excellence in Leadership Award winner. In 2013, Mr. Baldwin was selected as a Network Journal Magazine 40 Under Forty Honoree.
Prior to Joining Lockheed Martin in 2004, Mr. Baldwin served as an Associate at the consulting firm Booz Allen Hamilton. While at Booz Allen he participated in Department of Treasury and Internal Revenue Service programs. Before joining Booz Allen Hamilton, Mr. Baldwin served as a project manager for AYB.com.
Mr. Baldwin holds a Bachelor of Arts degree in Government and Politics from the University of Maryland, College Park, and is a graduate of the Lockheed Martin Program Management Development Program.
Phil Croskey
CEO & Co-Founder, Maryland Energy Advisors
Phil brings more than 20 years of executive and managerial experience to his roles as CEO and co-founder of MD Energy Advisors. He is responsible for overall strategic direction and revenue growth, and acts as chief communicator for the energy solutions company.
In 2010, Phil also co-founded PointClickSwitch, a proprietary online platform powered by MD Energy Advisors that helps residential customers in deregulated energy markets save on utility costs though comparison shopping. He is deeply passionate about entrepreneurship and mentors many on how to pursue starting a business.
Prior to starting MD Energy Advisors and PointClickSwitch, Phil was director of real estate development at the Baltimore Development Corporation (BDC) where he was responsible for projects totaling more than $3 billion for the City of Baltimore. Before joining BDC, Phil was a member of the management team at MBNA America (now Bank of America) with roles in marketing, sales, finance and risk mitigation.
He has been named one of The Daily Record's 2018 Most Admired CEO winners and one of the Baltimore Business Journal's Top 40 Under 40 (2013). In 2018, Phil was selected to participate in The American Israel Public Affairs Committee (AIPAC) African American Emerging Leader delegation to Israel.
Deeply committed to service, Phil serves on numerous boards including American Association of Blacks in Energy (AABE) Baltimore Chapter, Clean Air Partners and Urban Teachers. The Cleveland native holds a Bachelor of Science degree in Business Management from Morgan State University.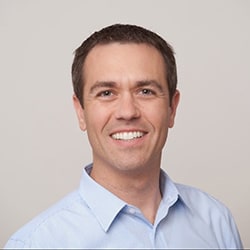 Jeff Hamel
Director, Industry Partnerships, Google
Jeff Hamel is the Director of Industry Partnerships at Google, where he is responsible for developing and executing strategic partnerships with energy providers, professional installers and enterprise service providers that leverage Google hardware and services. Prior to joining Google, Jeff was the Executive Director for EPRI's Power Delivery and Utilization team, with responsibilities for growing broad collaboration with global utilities and governmental agencies. Before joining EPRI in 2007, Hamel worked at General Electric for 8 years, and was responsible for managing and leading new growth in GE's power business. Jeff earned his Bachelors or Science, a U.S. Coast Guard Merchant Marine License, and his commission in the U.S. Naval Reserves while attending Massachusetts Maritime Academy. In addition, Jeff has also earned an MBA from Santa Clara University. Together with his wife and two sons, Jeff resides in the San Francisco Bay Area.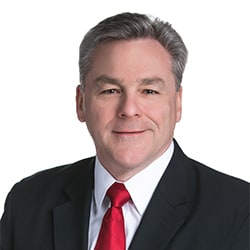 Robert Johnson
Senior Vice President, Hannon Armstrong
Robert Johnson is a senior vice president at Hannon Armstrong (NYSE: HASI), a leading investor in climate change solutions. He is responsible for growing the company's sustainable infrastructure investments with major clients serving public sector customers in the federal, state & local and higher-education markets. Additionally, Robert focuses on driving investments with clients offering solutions for private sector customers in the healthcare and commercial & industrial markets.
Mr. Johnson has been at the leading edge of the behind-the-meter industry, where he has built businesses across a broad range of power systems and services. During his career, Mr. Johnson has led the development has led the development of over $400 million behind the-meter energy projects and nearly $2 billion of in overall investment. Before joining Hannon Armstrong, he held executive leadership positions at Eaton, where he led global sales for one of their divisions, Trane Technologies, where he led North American Institutional Sales which included healthcare, government, and education segments, and Johnson Controls Federal Systems Division where he was the global sales leader. Mr. Johnson began his career at Honeywell, where he held several leadership positions during his 15-year tenure. Currently, Mr. Johnson is a member of the board of directors of the National Association of Energy Services Companies (NAESCO) and the Seabee Memorial Scholarship Association (SMSA). Mr. Johnson is a frequent speaker at energy related events, particularly on topics related to capital markets and financing trends for behind the-meter systems, resiliency, microgrids, and energy efficiency. He has been published in Military Engineer magazine and holds a Bachelor of Arts degree in economics from the University of Maryland.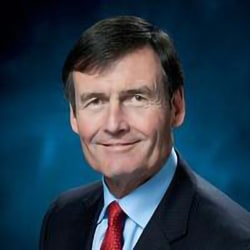 Thomas Kuhn
President, Edison Electric Institute
Tom Kuhn is President of the Edison Electric Institute, the association that represents all U.S. investor-owned electric companies. EEI's members provide electricity for 220 million Americans, operate in all 50 states and the District of Columbia, and directly employ more than 500,000 workers. In addition, EEI has 70 international electric companies as International Members, and 270 industry suppliers and related organizations as Associate Members. Mr. Kuhn joined the Institute in 1985 as executive vice president, was named chief operating officer in 1988, and elected president in 1990.
Prior to joining EEI, Mr. Kuhn was president of the American Nuclear Energy Council, which subsequently merged with the Nuclear Energy Institute. The Council represented virtually all of the companies in the commercial nuclear power industry. He joined the Council in 1975 as vice president, government affairs, and became president in 1983.
From 1972 to 1975, Mr. Kuhn headed the energy section of the investment banking firm, Alex Brown and Sons. Prior to that, from 1970 to 1972, he was White House Liaison Officer to the Secretary of the Navy.
Mr. Kuhn received a BA in Economics in 1968 from Yale University, served as a Naval Officer following his graduation, and received an MBA in 1972 from George Washington University. He completed the Stanford University Graduate School of Business Senior Executive Program in 1989.
Mr. Kuhn served on the Secretary of Energy's Advisory Board and the Board of the U.S. Chamber of Commerce. He currently serves on the Boards of the Alliance to Save Energy, the United States Energy Association, the Electric Drive Transportation Association, and the American Council for Capital Formation. He is Chairman-Emeritus of the Committee of 100 of the U.S. Chamber of Commerce, Chairman-Emeritus of the American Society of Association Executives (ASAE), and past-chairman of the Alliance to Save Energy, and the ASAE/Key Industry Association Committee.
Mr. Kuhn is Chairman-Emeritus of the National Multiple Sclerosis Society as well as the National Capital Chapter. He currently serves on the Board of the U.S. Navy Memorial Foundation and the Washington Tennis and Education Foundation. From 2006 to 2008, Mr. Kuhn served on the Board of the National Park Foundation. Mr. Kuhn was awarded the Bess Goodman Humanitarian Award in 2000. He served as 1992 and 1997 chairman of the Associations Division, United Way Campaign, and chairman of the 1996 through 1998 National Alliance to End Homelessness Awards dinners.
Mr. Kuhn was chosen as Association Executive of the Year 2000 by Association TRENDS magazine. He was the recipient of The Energy Daily's 2000 Public Policy Leadership Award. He received the Alliance to Save Energy's 2004 Chairman's Award. Mr. Kuhn also received the 2009 ASAE/Center for Association Leadership's Key Award. He is the recipient of the Fund for American Studies (TFAS) 2014 Congressional Scholarship Award. In September 2015, Mr. Kuhn was honored as the 2015 Trade Association CEO of the Year, presented by CEO Update. The award recognizes excellence in trade associations and professional societies. Mr. Kuhn was awarded the United States Energy Association's 2018 Energy Award for "unparalleled contribution and leadership in the energy sector, and his support of USEA."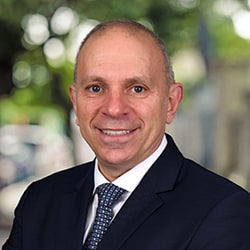 Adam Procell
President, NORESCO
Adam Procell serves as President of NORESCO, overseeing the development, implementation and operation of facility and infrastructure upgrades for government, institutional and private clients which result in energy and operational cost savings. These projects are delivered through a variety of contract vehicles which provide for the financing, turnkey implementation, and guaranteed performance of the projects. These contract vehicles include design-build, energy savings performance contracts, public private partnerships and others. NORESCO is a Carrier company.
Mr. Procell is responsible for the evolution of the business to address critical energy and infrastructure challenges facing the nation, including decarbonization, electrification, resiliency, grid flexibility and many others that we face collectively with the rising effects of climate change. His focus is on positioning NORESCO in the clean energy space as the most innovative provider of solutions in the building industry, leveraging our nearly 40 years of engineering, construction, operations and project financing, as well as the industry leading indoor air quality, safety and security and smart building expertise of Carrier.
Prior to this role, Mr. Procell served as President & CEO of Lime Energy from startup through its current position as the leader in energy efficiency programs for small and midsized businesses. Prior to Lime, Mr. Procell spent 12 years with AECOM where he helped develop and manage over $2 billion worth of clean energy programs with the AECOM Energy business. He has vast experience working with public officials to develop clean energy regulations and legislation, and has served on a variety of boards, working groups and committees on energy and sustainability policy at the state and federal level.
Mr. Procell received his BS in Interdisciplinary Engineering and Management from Clarkson University in Potsdam, NY.
Indran Ratnathicam
Chief Marketing Officer, Uplight
Indy brings more than 20 years of marketing, corporate strategy and executive leadership in energy and technology. He previously served as Vice President of Marketing and Strategy at FirstFuel, and a management consultant with The Boston Consulting Group. Indy is a basketball coach and believes strongly in the power of teams.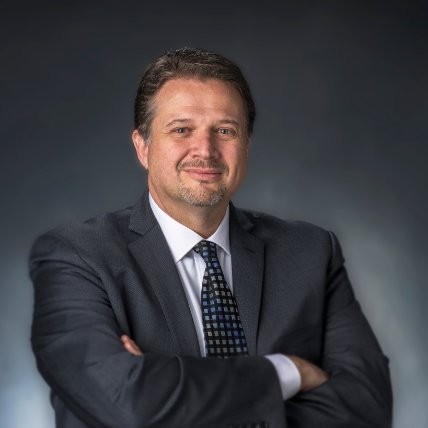 Kenneth Shiver
Chief Economist, Director of Planning, Regulatory & Strategy Support, Southern Company
Kenneth Shiver works as Southern Company's Chief Economist as he leads the company's Costing and Energy Analysis, Forecasting, and Load Research functions. Mr. Shiver works as Southern Company's Chief Economist as he leads the company's Costing and Energy Analysis, Forecasting, and Load Research functions. He is responsible for monitoring the economic environment and policy issues that affect the energy usage of customers (such as energy efficiency) and the relationship between the utility and the customer. Additionally, his team, develops the forecasts, load research (operational analytics) and costing studies that drive the company's planning and analysis processes. His department is responsible for working with each of Southern's retail business units and wholesale operations in the preparation of the company's outlooks and studies. Mr. Shiver is a frequent speaker at industry conferences and represents the company as needed in the regulatory arena.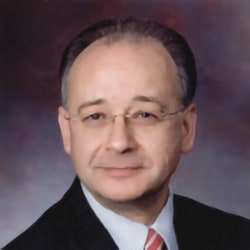 Paul P. Skoutelas
President & CEO, American Public Transportation Association
Paul P. Skoutelas is president and chief executive officer of the American Public Transportation Association (APTA). His entire career has been in public transportation, serving in both the public and private sectors.
Skoutelas is a champion for the power of public transportation to create personal and economic opportunities for all and to connect and build thriving communities. He testifies often before Congress and is a frequent speaker on public transportation issues as APTA leads the industry's transformation in the new mobility era.
Prior to joining APTA in 2018, Skoutelas served as senior vice president for WSP USA, one of the world's largest architectural and engineering firms and national director of WSP USA's Transit & Rail Technical Excellence Center. He also was chief executive officer at the Port Authority of Allegheny County (PAT), Pittsburgh, Pennsylvania, and the Central Florida Regional Transportation Authority (LYNX), Orlando, Florida.
Skoutelas serves on numerous boards and committees, including the Transportation Research Board, Mineta Transportation Institute, ENO Center for Transportation, Transportation Learning Center and the Alliance to Save Energy's 50×50 Commission on U.S. Transportation Sector Efficiency. He is a member of the U.S. Department of Energy's Executive Advisory Board on Smart Mobility and Carnegie Mellon University's Mobility 21 Advisory Council.
He is also a long-time member of WTS International and the Conference of Minority Transportation Officials (COMTO).
Skoutelas received bachelor's and master's degrees in civil engineering from The Pennsylvania State University and a master's degree in business administration from the University of Pittsburgh. He is a licensed professional engineer.
Skoutelas and his wife, Denise, are residents of Washington DC, and he commutes to work on Washington's Metro system and the DC Circulator.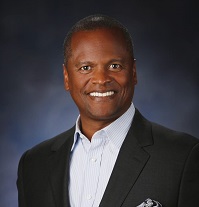 Craig Smith
Chief Customer Officer, Seattle City Light
Craig joined City Light in 2014 as Conservation Resources Director. He has more than 40 years of experience with the electric utility industry, including serving three years as the CEO of Richard Heath and Associates and six years as Assistant General Manager of Snohomish County Public Utility District.
Craig received a bachelor's degree in urban planning from Antioch College.
Bert Van Hoof
Partner – Group Program Manager, Microsoft
Bert Van Hoof is a Partner at Microsoft, a seasoned technology executive recognized for starting and growing award winning businesses across a variety of industry segments (operating systems, imaging, publishing, media, health, productivity, internet of things) and technology areas (operatings systems, client software, cloud services, mobile apps, and devices).
Bert joined Microsoft in 2003 where he has led several major initiatives in Windows, Office, and Azure. Bert is known to see important industry and technology shifts early. In 2006, he was part of a select team that started Microsoft's Health Solutions Group. Its product portfolio included consumer and enterprise products marketed under the HealthVault and Amalga brands. In 2009 Bert moved to the Office organization where for the next 5 years he created and executed the mobile and cross-platform strategy. His incubation efforts around the Internet of Things (IoT) led to several new cross-company initiatives and to Bert's latest role in Azure. As Group Program Manager for Azure IoT he is helping organizations put the Internet of Things and Microsoft's Intelligent Cloud to work across a variety of industries, including Smart Buildings and Smart Cities. 36 granted and/or pending patents offer further evidence of Bert's innovator credentials.
Before joining Microsoft, Bert spent 10 years at Agfa in Europe, where he fronted a wide variety of industry-leading digital imaging solutions (hardware and software). In 1997, he crossed the Atlantic Ocean to join startup ScenicSoft as VP of Engineering. Under his leadership, the company grew quickly and received numerous prestigious business award programs, before being acquired in 2002.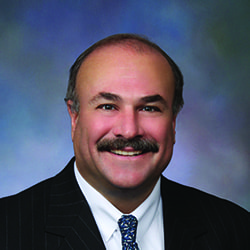 Clinton Vince
Chair, U.S. Energy Practice and Co-Chair of Global Energy Sector, Dentons
Clint Vince is the chair of Dentons' US Energy Practice and co-chair of Dentons' Global Energy Sector.
Clint is rated as one of the leading energy attorneys in the US and has directed the expansion of the US Energy team into a premier practice that includes professionals spanning the continent coast-to-coast, offering a full range of services to energy industry clients. He is widely recognized for his cutting-edge theories and solutions within the energy industry and has a top-tier litigation track record. Clint also co-chairs Dentons' Global Energy Practice.
Clint remains at the forefront of energy developments and continuously handles some of the highest profile cases in the industry. His experience involves major project development, legislative and regulatory advocacy on behalf of public and private clients, and litigation and appellate cases including US Supreme Court advocacy. Clint has handled more than 600 regulatory and litigation proceedings and argued before trial and state appellate courts; numerous US District Courts; and the US Courts of Appeals for the First, Second, Fourth, Fifth, Eighth, Tenth, Eleventh and District of Columbia Circuits; and the Supreme Court of the United States, in some instances multiple times.
Clint has been described by clients as "brilliant, dedicated, professional, experienced. He has an amazing ability to work with each Board Member and with each Staff Member on their own level. He has the ability to make each one feel respected and valuable, and to guide even the most contentious topics to amicable resolve. He can also stand against the fiercest opponent successfully; his track record for this company proves that fact. Clint has been victorious in every lawsuit we have been involved in...for the last 30 years."
Dentons was named the "Energy Firm of the Year" by Who's Who Legal Awards for three consecutive years, in 2015, 2016 and 2017. Clint and his team of energy professionals, also were awarded Energy Daily's Leadership Award for "Most Dynamic Energy Practice" in the US. Clint was recently honored as one of the 2015 "Energy & Environment Trailblazers" in the National Law Journal's inaugural supplemental issue. He also has been recognized by Best Lawyers in America, Chambers USA, Legal 500 US and Washington, DC, Super Lawyers.
In 2016, Dentons was named as one of the "Fearsome Foursome" by BTI Consulting Group, an honor bestowed upon four elite law firms that General Counsel of large companies most fear to litigate against, based on its intense approach, fierce tactics and achievement of successful litigation outcomes. BTI also ranked Dentons No. 2 in the world for client service excellence in its "Client Service A-Team Survey," which involved in-depth interviews with more than 330 top legal consumers.
Clint is a past editor-in-chief of the Energy Law Journal and has served as co-chair of the prestigious Keystone Policy Center, a think tank known for its work in the energy and environmental fields.
Prior to joining Dentons, Clint was the managing partner of the Washington, DC, office of Sullivan and Worcester LLP, where he was also director of the firm's Energy practice.
He served for many years as co-chair of Verner, Liipfert, Bernhard, McPherson and Hand, where he was the founder and chair of the firm's Energy and Environmental practice.