Energy 2040 Commission Members
Energy 2040 is guided by a two-tiered leadership structure comprised of respected voices in the energy efficiency and energy justice communities. Commissioners include private and public stakeholders, including utilities, public interest groups, product manufacturers, and technology providers.
Leadership Structure
Energy 2040 is guided by a two-tiered leadership structure comprised of respected voices in the energy efficiency and energy justice communities.
Leadership Circle
The Leadership Circle serves as primary advisors from formation through completion of the initiative. They work closely with Alliance staff to charter and cultivate the Commission and establish the goals and objectives of Energy 2040.
National Commission on Energy Efficiency Policy
The National Commission on Energy Efficiency Policy, guided by the Leadership Circle, serves as an advisory board for Energy 2040. Commissioners have a vested interest in energy efficiency and represent diverse backgrounds, sectors of the economy, professional disciplines, and political perspectives to ensure that the initiative's scope, research, and resulting policy recommendations are robust, non-biased and have credibility among policy and decision-makers.
---
Leadership Circle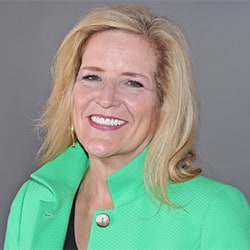 Helen Burt
Chief Customer Officer, National Grid
Helen Burt is a highly accomplished utility operations expert who has held senior management positions in customer, policy, and regulatory affairs. She currently serves as the Chief Customer Officer at National Grid where she is working toward delivering affordable, clean, safe, reliable energy solutions to millions of customers across the Northeast every day.
She previously served as the Executive Vice President and Chief Customer Officer for Utilligent, LLC, a management consultant firm dedicated to advising the largest electric, natural gas, and water utilities across North America and Asia Pacific.
Prior to her time at Utilligent, she was the Senior Vice President (SVP) External Affairs and Public Policy for PG&E Corporation and the nation's first utility Chief Customer Officer where she was responsible for customer engagement strategy. Burt was also responsible for PG&E's sustainability program and served as the Chairperson of the PG&E Corporation Foundation, a California nonprofit public benefit corporation that makes grants for educational, environmental, and general community purposes.
Before PG&E, Burt served as Vice President, Customer Billing and Operations at TXU Energy, the largest electric retailer in the fully-competitive Texas energy market.
Commencing in 2010, Burt was named one of the "Most Influential Women in the Bay Area" by the San Francisco Business Times for five consecutive years. She served as a Director and head of the Governance Committee for the Alliance to Save Energy; Director and Executive Committee Member for Meals on Wheels of San Francisco; and Director of the Silicon Valley Leadership Group.
She holds a bachelor's degree in Biology and Chemistry from Midwestern State University and is a member of MENSA, the largest and oldest high IQ society in the world.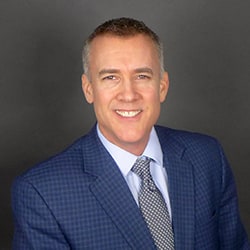 Jeff Hansbro
Global Advocacy Director, DuPont
Jeff Hansbro is the Business Advocacy Director in the Performance Building Solutions & Corian® Design business at DuPont. He leads a global team that advocates for the use of sustainable building materials, building code policy & resilient design principles. His career spans public and private companies in the chemicals and building & construction markets. Hansbro has held R&D, Innovation, Sustainability, Advocacy and Strategy leadership roles as well as successfully structuring and managing external partnerships. He has a B.S. in Chemical Engineering from Wayne State University and M.S. Engineering, Product Design & Development from Northwestern University.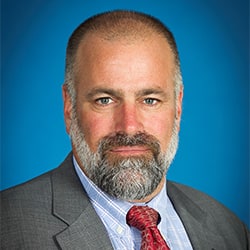 Curt Rich
President & CEO, North American Insulation Manufacturers Association (NAIMA)
As President and CEO of the North American Insulation Manufacturers Association (NAIMA), which represents the $8 billion U.S. fiber glass and mineral wool insulation industry, Curt oversees all activities relating to the promotion of fiber glass and mineral wool insulation to all key stakeholders including policymakers, code officials, building industry professionals and consumers. In addition, he champions policies and legislation that encourage the use of insulation to increase energy efficiency and sustainability.
Prior to joining NAIMA in July 2014, Curt was Vice President of Energy and Environmental Policy for United Technologies Corporation (UTC), responsible for directing government affairs objectives for UTC's building and industrial systems businesses, which included Carrier and Otis Elevator.
Curt is a former partner at the Washington, D.C. based law and policy firm of Van Ness Feldman where he represented companies, trade associations and local governments on issues related to tax policy, energy, the environment and natural resources. He also previously served as legislative counsel to the National Rural Electric Cooperative Association and as legislative counsel to U.S. Senator Max Baucus (D-MT), where he advised the senator on a wide range of policy issues.
Curt holds a bachelor's degree in history from Whitman College and a Juris Doctorate degree from the University of Montana.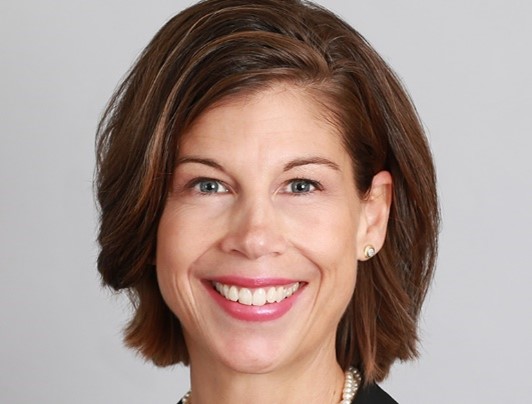 Darcy Mackay
Commercial Real Estate and Infrastructure Executive
Darcy is a 25-year commercial real estate and infrastructure executive, having led global B2B businesses for CBRE, the world's preeminent commercial property firm, in addition to serving as Chief People Officer. Darcy has worked extensively with leading occupiers, transforming their commercial real estate performance by optimizing portfolios and cost, energy efficiency, project delivery, facility operations and customer relationship management.
Darcy has overseen more than 12,000 CBRE team members focused on Portfolio Strategy and Smart Buildings, Facilities Management, Project Management, Energy and Sustainability, Advisory & Transactions and Finance across millions of square feet and thousands of assets occupied by private, public and health care organizations.
She served as Sector President, Infrastructure and Public Enterprise partnering with Government, Quasi-Government, Government-Contracting, and Government-Regulated Entities including utilities that seek to optimize their real property, human, and financial resources. Darcy also held the position of Group President, Global Workplace Solutions Enterprise Accounts, Central Division. Darcy oversaw global operations for CBRE's GWS Occupier clients based in the Central United States and Canada. She led teams that delivered integrated global services for more than 30 GWS Enterprise client accounts.
In her role as Chief People Officer, she transformed CBRE's program to recruit and develop the industry's top market-facing, diverse, functional and leadership talent. Darcy led the transformation of CBRE's worldwide People operations, which encompassed more than 100,000 employees in the areas of Learning & Development, Diversity & Inclusion, Talent Acquisition, Total Rewards, Workforce Analytics, Employee Relations, People Operations and Systems. She worked closely with CBRE's Board and Compensation Committee. Darcy was President of Global Workplace Solutions West Division and Chief Operating Officer of the Americas Occupier Advisory and Transaction Services business serving the world's premier corporate, health care and government clients. Prior to these roles, Darcy served as CBRE's Global Head of Transaction Management and Portfolio Services, overseeing the operational excellence and growth of CBRE's largest transaction management accounts. Darcy also served as global head of Consulting, as well as head of EMEA Client Accounts while based in London. Her experience includes work in the areas of strategic planning, organizational change management, land use economics, urban redevelopment, mixed-use/residential development, and spans all asset types. She has also worked with a broad array of sectors including energy, oil and gas, health care, manufacturing and R&D, financial services, insurance, technology and the public sector.
Darcy regularly participates on industry panels, has taught industry courses and authored papers. She has received numerous external and internal awards related to business and people excellence. Darcy holds a Bachelor of Arts from Harvard University. She earned her Master of Public Policy degree, with an emphasis in real estate and land use economics, from the Goldman School of Public Policy, University of California, Berkeley. She continued her executive education through Harvard Business School in the areas of Leadership and Mergers & Acquisitions.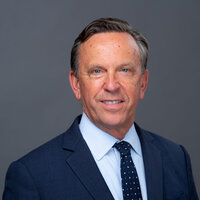 Justin Driscoll
Interim President and Chief Executive Officer, NYPA
Board Member Since January 2021
Justin E. Driscoll is the Interim President and Chief Executive Officer of the nation's largest state-owned electric utility (NYPA). NYPA is also the owner and operator of the New York State Canal System. Mr. Driscoll is responsible for developing and implementing the statewide utility's strategic vision and mission and for supervising its operations, legal and financial matters and relationships with external stakeholders.
Justin previously served as EVP and General Counsel of the Authority. He also supervised the activities of the Hydropower Licensing Group, the Regulatory/Energy Markets functions, Legislative and Community Affairs Group, Environmental Justice, the Corporate Secretary and the Chief Ethics and Compliance Officer. He also served on the Enterprise Risk Management Committee and was management's liaison to the Cyber and Physical Security Committee and Audit Committee to the Board of Trustees.
Before joining NYPA, Justin was engaged in the private practice of law and represented clients that included Fortune 500 companies, governmental entities and energy companies, in complex commercial litigation and regulatory matters.
Justin serves on several boards including the Alliance to Save Energy, New York City's Urban Green Council, the Large Public Power Council, World Resources Institute's Global Energy Advisory Group in Washington, D.C. and New York State Energy Research and Development Corporation.
Justin is a graduate of American University in Washington, D.C. with a bachelor's degree from the School of Public Affairs. He received his law degree from New York Law School and attended the New York University School of Law, L.L.M. Program in trade regulation He is a member of the New York City Bar Association, and the Energy Bar Association.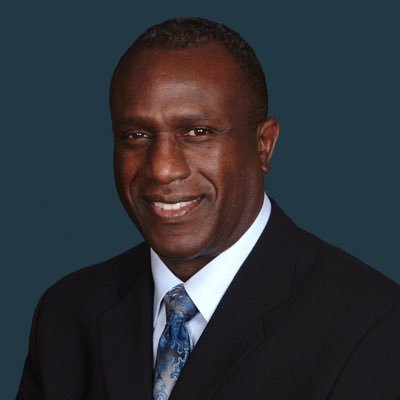 Robert Horton
Vice President of Environmental Affairs, Dallas-Fort Worth International Airport
Robert Horton is Vice President of Environmental Affairs and Sustainability for Dallas Fort Worth International Airport (DFW) and serves as the Airport Board's Environmental and Sustainability Officer. He provides strategic and innovative leadership for DFW Airport's environmental and sustainability programs, resulting in key domestic and global awards. In his role at the second busiest airport in the world, Mr. Horton has driven innovative transformations in the aviation industry, including leading the effort for DFW to become the first carbon neutral airport in North America. Under his guidance, DFW Airport received international recognition as the first airport to earn a United Nations Global Climate Action Award. His efforts also resulted in DFW earning the title of the only international airport recognized with the Climate Leadership Award for Organizational Leadership for two consecutive years.
Mr. Horton's passion for clean resources and renewable energy began early in his life, igniting his continual drive to find new, efficient, and cost-beneficial ways to protect natural resources. He has more than 20 years of experience within the aviation, transportation, and sustainability industries, successfully bringing together diverse stakeholders to drive global energy efficiencies, sustainable growth, and operational cost savings. Mr. Horton holds bachelor of science and master of engineering degrees in agricultural and biological engineering from the University of Florida. In December 2019, he received the Distinguished Alumnus Award from the University of Florida. This award is one of the highest honors bestowed upon a university graduate who has excelled in their chosen field. He is currently working towards obtaining a doctor of philosophy in interdisciplinary ecology from the University of Florida.
He has been formally recognized amongst trade and industry thought leaders as a champion for rapidly evolving aviation and sustainable operations. He was selected to serve as a Commissioner for Alliance to Save Energy's U.S. Commission on Transportation Sector Efficiency (50x50 Transportation Initiative) for his leadership on environmental and sustainability issues. In addition, he was appointed to the Board of Directors for Texan by Nature, a nonpartisan conservation nonprofit founded by former First Lady Laura Bush.
More recently, Mr. Horton was selected to serve on the first National Renewable Energy Laboratory (NREL) External Advisory Board for Advanced Research on Integrated Energy Systems (ARIES), an effort to explore the possibilities of the nation's future energy systems. Mr. Horton also has been chosen to serve on the Technical Review Panel for the NREL's Mechanical and Thermal Engineering Sciences Directorate (MTES), which drives technological innovation in the areas of sustainable transportation, renewable power, and energy efficiency.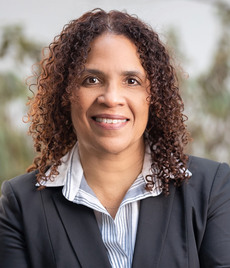 Yvonne A. McIntyre
Vice President, Federal Affairs, PG&E Corporation
Yvonne A. McIntyre is Vice President, Federal Affairs for PG&E Corporation, the parent company of Pacific Gas and Electric Company.
With more than 30 years of experience in the energy sector, beginning as an electrical engineer before moving to government affairs, McIntyre is responsible for representing the interests of PG&E's customers before the federal government and policy groups, and for developing and implementing all aspects of PG&E's federal engagement.
Prior to joining PG&E in 2021, she served as Director of Federal Electricity and Utility Policy for the Natural Resources Defense Council (NRDC), overseeing issues relating to national energy policy, electricity markets, natural gas, climate change, the Clean Air Act, renewable energy technologies and tax incentives.
At NRDC, McIntyre was instrumental in the development of the nonprofit's federal power sector climate change, clean air and clean energy policies and advocacy for these policies with the U.S. Congress, the White House and various federal agencies.
Prior to her position at NRDC, McIntyre was Vice President of Federal Affairs for Calpine Corporation. She also served in government affairs roles at Mirant Corporation, Kansas City Power & Light Company, and the Detroit Edison Company. She currently serves on the Board of Directors for the Women's Energy Network, Washington D.C. Chapter and the Washington Government Relations Group Foundation.
McIntyre holds a Bachelor of Science degree in electrical engineering from Oakland University in Rochester, Michigan, and a Master of Business Administration degree with a concentration in international business from Wayne State University in Detroit, Michigan.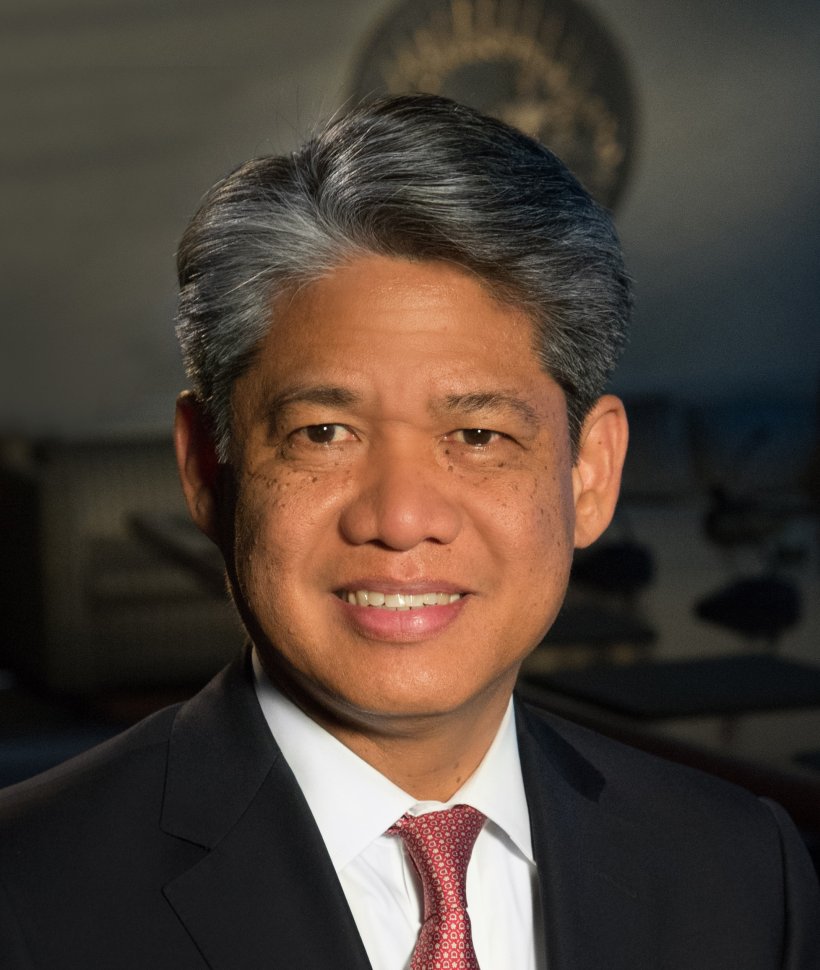 Gil C. Quiniones
CEO, ComEd
Gil Quiniones leads ComEd, an Exelon company, which powers the lives of more than 4 million residential and business customers, or 70 percent of Illinois' population. He is responsible for the safe and reliable delivery of electricity to customers and for empowering them to manage their energy use. He oversees the management of the electric grid for Chicago and most of northern Illinois and ComEd's partnerships with the diverse communities it serves.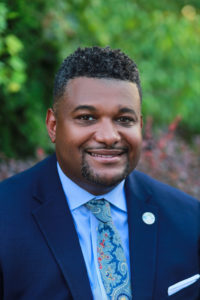 Nathaniel Smith
Founder and Chief Equity Officer, Partnership for Southern Equity
A native son of Atlanta Georgia, Nathaniel Smith has been passionate about racial equity from the very beginning. As the child of Southern Freedom Movement Activists, his experiences observing many of the historical injustices and inequalities placed on people from underserved communities was the driving motivation to create a platform that would not only expose these inequities, but also bring the issue of racial equity to a larger scale, bring together groups and individuals to develop real solutions, and address these inequities in our communities so prosperity can be created and shared by all.
In founding the Partnership for Southern Equity (PSE), and as its Chief Equity Officer, Smith works to advance racial equity through an equity agenda, which advances just outcomes that are sensitive to the needs and circumstances of communities – erasing the barriers that stand in the way of success to create the conditions that enable just and fair inclusion into a society in which all people can participate, prosper and reach their full potential.
As a leader, Smith's philosophy is to put individuals and communities first. While very deliberate about "moving the needle" when it comes to racial equity, he is a consensus builder and a strong believer in a transparency of process that moves at the speed of trust. This fundamental philosophy has transformed PSE into the premier organization in the country that focuses solely on racial equity, through its portfolios of Just Energy, Just Growth, Just Health, Just Opportunity, Just Solutions, and frontline community organizers who build the civic bench strength for advancing racial equity.
Under Smith's leadership, PSE created the South's first equity-mapping tool, the Metro Atlanta Equity Atlas (now the Metro Atlanta Racial Equity Atlas), and led a coalition of diverse stakeholders to support a $13 million transit referendum that expanded MARTA into a new county for the first time in 45 years. PSE continues to support the racial equity ecosystem through the COVID-19 pandemic through its COVID-19 Rapid Relief Fund, which distributed more than $500,000 to more than 30 organizations because of the initial investment of the Community Foundation for Greater Atlanta and the United Way of Greater Atlanta.
Smith's leadership was instrumental in partnering with several organizations to create the Justice40 Accelerator, designed to provide organizations with innovative front-line community climate projects the assistance to better position them to pursue and win federal funding, and to hold accountable the BidenHarris Administration's executive order to direct 40% of federal climate action funds to disadvantaged communities.
Smith's accomplishments as a racial equity champion throughout the American South has earned him numerous awards and distinctions, including being named to the Grist 50 by Grist Magazine in 2018 and the Atlanta 500 by Atlanta Magazine 2019-2021 and designated one of the 100 "Most Influential Georgians" by Georgia Trend magazine 2018-2021. His recent accomplishments include being named an inaugural recipient of Bank of America's Neighborhood Builders: Racial Equality award, and being named co-chair of the Drawdown Georgia Leadership Council, which addresses climate change in Georgia through the intersection of climate and equity. He was also honored by the Georgia House of Representatives with a special proclamation recognizing his tireless efforts toward advancing racial equity.
Smith's work has been featured in numerous publications, including U.S. News and World Report, Chronicle of Philanthropy, where he was named one of "15 People Changing the Nonprofit World", Nonprofit Quarterly, Atlanta Magazine, where he was named one of "Atlanta's Power 500", The Hill, Christian Science Monitor, Atlanta Journal-Constitution, Atlanta Voice and many others.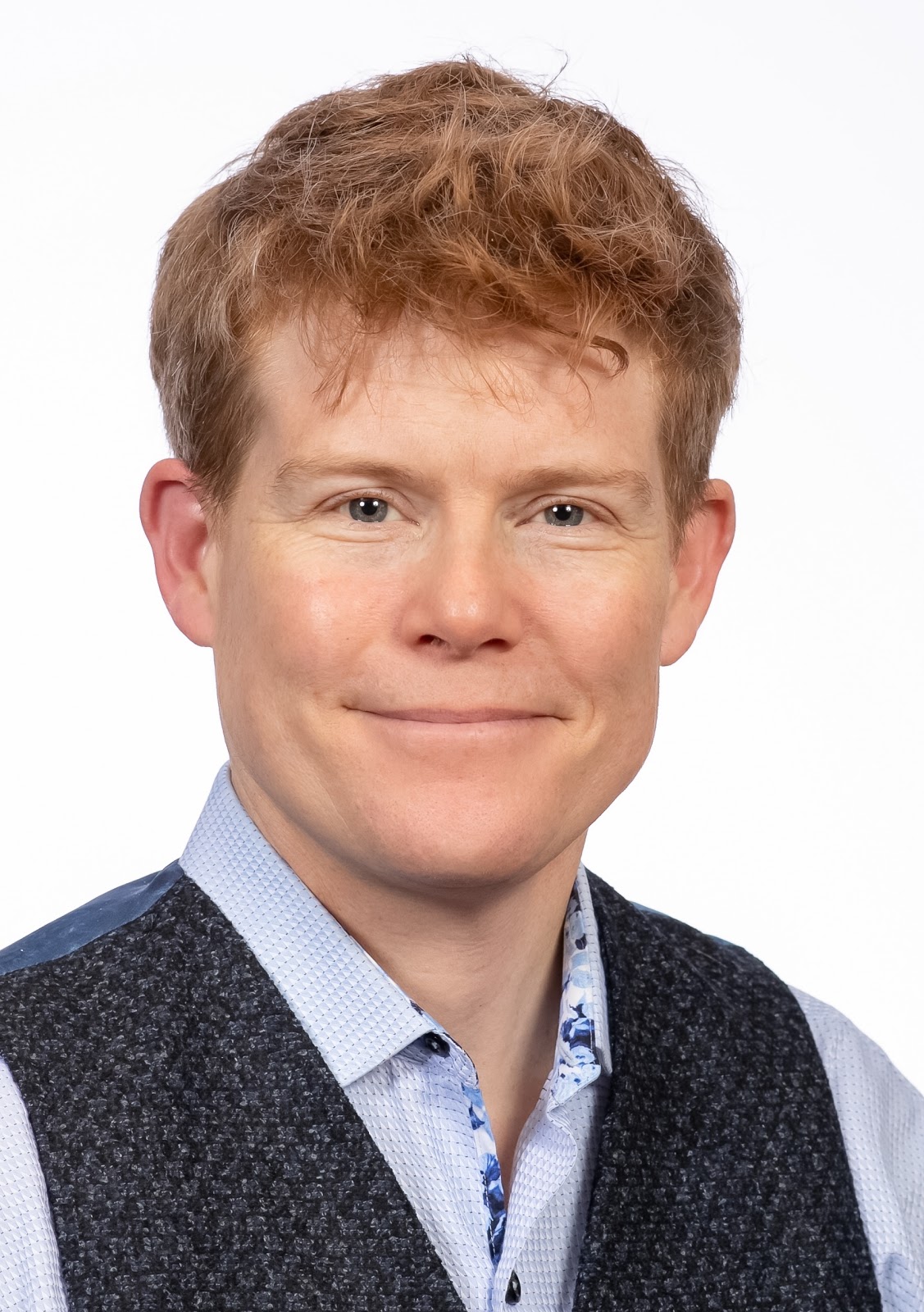 Holmes Hummel
Founder and Co-Executive Director, Clean Energy Works
Clean Energy Works was founded by Dr. Holmes Hummel to accelerate investments in the clean energy economy on inclusive terms that are fiscally sustainable and financially scalable. Since then, Clean Energy Works has won recognition as a winner or finalist in five international searches for high-impact innovation and breakthrough solutions for clean energy deployment. Previously, Dr. Hummel served as the Senior Policy Advisor in the Department of Energy's Office of Policy & International Affairs from 2009-2013. Among the responsibilities in that role, Dr. Hummel convened the first agency-wide working group on finance with a focus on expanding participation in the clean energy economy. In addition to prior work with energy innovators in the Silicon Valley, Dr. Hummel earned a doctorate degree from Stanford University for interdisciplinary research on energy technology scenarios that achieve 100% clean energy for all. Currently an Adjunct Professor at Stanford, Dr. Hummel collaborates with Dr. Anthony Kinslow II to teach a course called Quest for an Inclusive Clean Energy Economy.
National Commission on Energy Efficiency Policy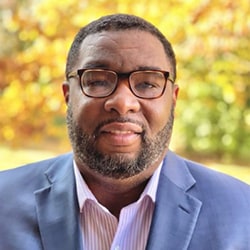 Duane Baldwin
Vice President, TRC Companies
Mr. Baldwin serves as a Vice President at TRC Companies. Mr. Baldwin is a results driven, dynamic leader with over 15 years of experience managing energy and information technology initiatives in the public and private sectors. Mr. Baldwin believes that team work, innovation, and continuous improvement leads to growth and customer satisfaction. Currently, Mr. Baldwin leads the client acquisition and development team for TRC's Advanced Energy group.
Prior to joining TRC, Mr. Baldwin served as senior program manager for Lockheed Martin Energy. In addition to his program work, Mr. Baldwin has also served as capture manager, technical lead, and subject matter expert on numerous winning proposals. He is proficient in program management, staff leadership and development, and process improvement.
Mr. Baldwin's program and proposal activities have led to him receiving numerous accolades. In 2010 and 2012, Mr. Baldwin was selected as a Lockheed Martin Excellence in Leadership Award winner. In 2013, Mr. Baldwin was selected as a Network Journal Magazine 40 Under Forty Honoree.
Prior to Joining Lockheed Martin in 2004, Mr. Baldwin served as an Associate at the consulting firm Booz Allen Hamilton. While at Booz Allen he participated in Department of Treasury and Internal Revenue Service programs. Before joining Booz Allen Hamilton, Mr. Baldwin served as a project manager for AYB.com.
Mr. Baldwin holds a Bachelor of Arts degree in Government and Politics from the University of Maryland, College Park, and is a graduate of the Lockheed Martin Program Management Development Program.
Phil Croskey
CEO & Co-Founder, Maryland Energy Advisors
Phil brings more than 20 years of executive and managerial experience to his roles as CEO and co-founder of MD Energy Advisors. He is responsible for overall strategic direction and revenue growth, and acts as chief communicator for the energy solutions company.
In 2010, Phil also co-founded PointClickSwitch, a proprietary online platform powered by MD Energy Advisors that helps residential customers in deregulated energy markets save on utility costs though comparison shopping. He is deeply passionate about entrepreneurship and mentors many on how to pursue starting a business.
Prior to starting MD Energy Advisors and PointClickSwitch, Phil was director of real estate development at the Baltimore Development Corporation (BDC) where he was responsible for projects totaling more than $3 billion for the City of Baltimore. Before joining BDC, Phil was a member of the management team at MBNA America (now Bank of America) with roles in marketing, sales, finance and risk mitigation.
He has been named one of The Daily Record's 2018 Most Admired CEO winners and one of the Baltimore Business Journal's Top 40 Under 40 (2013). In 2018, Phil was selected to participate in The American Israel Public Affairs Committee (AIPAC) African American Emerging Leader delegation to Israel.
Deeply committed to service, Phil serves on numerous boards including American Association of Blacks in Energy (AABE) Baltimore Chapter, Clean Air Partners and Urban Teachers. The Cleveland native holds a Bachelor of Science degree in Business Management from Morgan State University.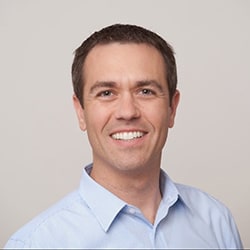 Jeff Hamel
Director, Industry Partnerships, Google
Jeff Hamel is the Director of Industry Partnerships at Google, where he is responsible for developing and executing strategic partnerships with energy providers, professional installers and enterprise service providers that leverage Google hardware and services. Prior to joining Google, Jeff was the Executive Director for EPRI's Power Delivery and Utilization team, with responsibilities for growing broad collaboration with global utilities and governmental agencies. Before joining EPRI in 2007, Hamel worked at General Electric for 8 years, and was responsible for managing and leading new growth in GE's power business. Jeff earned his Bachelors or Science, a U.S. Coast Guard Merchant Marine License, and his commission in the U.S. Naval Reserves while attending Massachusetts Maritime Academy. In addition, Jeff has also earned an MBA from Santa Clara University. Together with his wife and two sons, Jeff resides in the San Francisco Bay Area.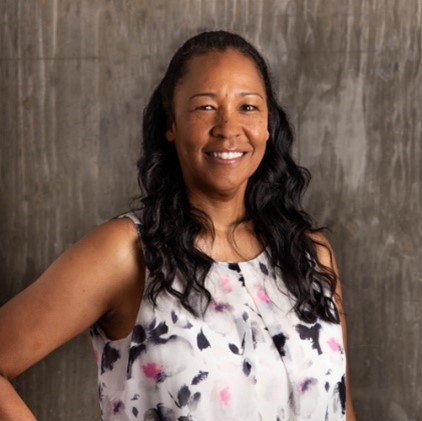 Debra Gore-Mann
President & CEO, The Greenlining Institute
Debra Gore-Mann is the President & CEO of The Greenlining Institute. Debra has over 25+ years of leadership experience in nonprofit and private research universities and over ten years of private sector business development expertise having worked in investment banking, international infrastructure development and engineering. Debra identifies as bi-racial and was raised in an inter-racial family. She is a tireless advocate for ethical and responsible management of mission-driven organizations employing the highest commitment to excellence, performance and integrity. Debra received her B.S. in Management Sciences and MBA in finance from Stanford University. She serves on multiple nonprofit and foundation boards that work to serve communities whose works include criminal justice, nonviolence, youth educational opportunities, supporting young adults in sports and economic opportunity.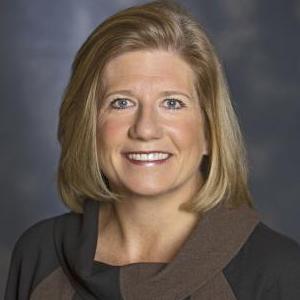 Karen Alderman Harbert
President & CEO, American Gas Association
Karen Alderman Harbert is president and chief executive officer of the American Gas Association. Founded in 1918, AGA represents more than 200 local energy utility companies that deliver natural gas to 178 million Americans nationwide.
Prior to joining AGA, she was president and chief executive officer of the U.S. Chamber of Commerce's Global Energy Institute (Energy Institute). Under Harbert's leadership, the Energy Institute evolved into a premier national and international organization dedicated to advancing a constructive energy agenda with the business community, policymakers and consumers. Harbert led the Energy Institute's development of its comprehensive Energy Works for US platform, which provides policy recommendations to secure our nation's energy future and create millions of jobs, billions of dollars in revenue, and trillions of dollars of private investment. Under Harbert's leadership, the Energy Institute established the groundbreaking Index of Energy Security Risk and the International Index of Energy Security Risk, the first tools to quantify America's energy security on an annual basis. Harbert frequently testifies in front of Congress and provides analysis to the media, policymakers, and industry leaders.
She currently serves on a number of not-for-profit boards including: United States Energy Association, Bryce Harlow Foundation and Jefferson Islands Club. Harbert is a member of The Economic Club of Washington D.C.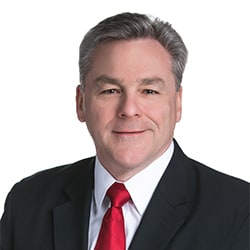 Robert Johnson
Senior Vice President, Hannon Armstrong
Robert Johnson is a senior vice president at Hannon Armstrong (NYSE: HASI), a leading investor in climate change solutions. He is responsible for growing the company's sustainable infrastructure investments with major clients serving public sector customers in the federal, state & local and higher-education markets. Additionally, Robert focuses on driving investments with clients offering solutions for private sector customers in the healthcare and commercial & industrial markets.
Mr. Johnson has been at the leading edge of the behind-the-meter industry, where he has built businesses across a broad range of power systems and services. During his career, Mr. Johnson has led the development has led the development of over $400 million behind the-meter energy projects and nearly $2 billion of in overall investment. Before joining Hannon Armstrong, he held executive leadership positions at Eaton, where he led global sales for one of their divisions, Trane Technologies, where he led North American Institutional Sales which included healthcare, government, and education segments, and Johnson Controls Federal Systems Division where he was the global sales leader. Mr. Johnson began his career at Honeywell, where he held several leadership positions during his 15-year tenure. Currently, Mr. Johnson is a member of the board of directors of the National Association of Energy Services Companies (NAESCO) and the Seabee Memorial Scholarship Association (SMSA). Mr. Johnson is a frequent speaker at energy related events, particularly on topics related to capital markets and financing trends for behind the-meter systems, resiliency, microgrids, and energy efficiency. He has been published in Military Engineer magazine and holds a Bachelor of Arts degree in economics from the University of Maryland.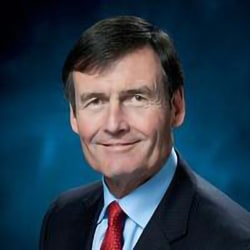 Thomas Kuhn
President, Edison Electric Institute
Tom Kuhn is President of the Edison Electric Institute, the association that represents all U.S. investor-owned electric companies. EEI's members provide electricity for 220 million Americans, operate in all 50 states and the District of Columbia, and directly employ more than 500,000 workers. In addition, EEI has 70 international electric companies as International Members, and 270 industry suppliers and related organizations as Associate Members. Mr. Kuhn joined the Institute in 1985 as executive vice president, was named chief operating officer in 1988, and elected president in 1990.
Prior to joining EEI, Mr. Kuhn was president of the American Nuclear Energy Council, which subsequently merged with the Nuclear Energy Institute. The Council represented virtually all of the companies in the commercial nuclear power industry. He joined the Council in 1975 as vice president, government affairs, and became president in 1983.
From 1972 to 1975, Mr. Kuhn headed the energy section of the investment banking firm, Alex Brown and Sons. Prior to that, from 1970 to 1972, he was White House Liaison Officer to the Secretary of the Navy.
Mr. Kuhn received a BA in Economics in 1968 from Yale University, served as a Naval Officer following his graduation, and received an MBA in 1972 from George Washington University. He completed the Stanford University Graduate School of Business Senior Executive Program in 1989.
Mr. Kuhn served on the Secretary of Energy's Advisory Board and the Board of the U.S. Chamber of Commerce. He currently serves on the Boards of the Alliance to Save Energy, the United States Energy Association, the Electric Drive Transportation Association, and the American Council for Capital Formation. He is Chairman-Emeritus of the Committee of 100 of the U.S. Chamber of Commerce, Chairman-Emeritus of the American Society of Association Executives (ASAE), and past-chairman of the Alliance to Save Energy, and the ASAE/Key Industry Association Committee.
Mr. Kuhn is Chairman-Emeritus of the National Multiple Sclerosis Society as well as the National Capital Chapter. He currently serves on the Board of the U.S. Navy Memorial Foundation and the Washington Tennis and Education Foundation. From 2006 to 2008, Mr. Kuhn served on the Board of the National Park Foundation. Mr. Kuhn was awarded the Bess Goodman Humanitarian Award in 2000. He served as 1992 and 1997 chairman of the Associations Division, United Way Campaign, and chairman of the 1996 through 1998 National Alliance to End Homelessness Awards dinners.
Mr. Kuhn was chosen as Association Executive of the Year 2000 by Association TRENDS magazine. He was the recipient of The Energy Daily's 2000 Public Policy Leadership Award. He received the Alliance to Save Energy's 2004 Chairman's Award. Mr. Kuhn also received the 2009 ASAE/Center for Association Leadership's Key Award. He is the recipient of the Fund for American Studies (TFAS) 2014 Congressional Scholarship Award. In September 2015, Mr. Kuhn was honored as the 2015 Trade Association CEO of the Year, presented by CEO Update. The award recognizes excellence in trade associations and professional societies. Mr. Kuhn was awarded the United States Energy Association's 2018 Energy Award for "unparalleled contribution and leadership in the energy sector, and his support of USEA."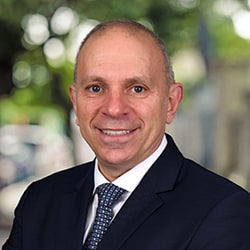 Adam Procell
President, NORESCO
Adam Procell serves as President of NORESCO, overseeing the development, implementation and operation of facility and infrastructure upgrades for government, institutional and private clients which result in energy and operational cost savings. These projects are delivered through a variety of contract vehicles which provide for the financing, turnkey implementation, and guaranteed performance of the projects. These contract vehicles include design-build, energy savings performance contracts, public private partnerships and others. NORESCO is a Carrier company.
Mr. Procell is responsible for the evolution of the business to address critical energy and infrastructure challenges facing the nation, including decarbonization, electrification, resiliency, grid flexibility and many others that we face collectively with the rising effects of climate change. His focus is on positioning NORESCO in the clean energy space as the most innovative provider of solutions in the building industry, leveraging our nearly 40 years of engineering, construction, operations and project financing, as well as the industry leading indoor air quality, safety and security and smart building expertise of Carrier.
Prior to this role, Mr. Procell served as President & CEO of Lime Energy from startup through its current position as the leader in energy efficiency programs for small and midsized businesses. Prior to Lime, Mr. Procell spent 12 years with AECOM where he helped develop and manage over $2 billion worth of clean energy programs with the AECOM Energy business. He has vast experience working with public officials to develop clean energy regulations and legislation, and has served on a variety of boards, working groups and committees on energy and sustainability policy at the state and federal level.
Mr. Procell received his BS in Interdisciplinary Engineering and Management from Clarkson University in Potsdam, NY.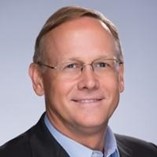 Tom Lowery
Division President, Legrand
As Division President, Lowery is currently responsible for leading Legrand North America's Building Controls Systems division which includes WattStopper, Vantage Controls, and Qmotion. These businesses focus on energy efficiency and high performance buildings in commercial and residential markets.
Prior to joining Legrand, Lowery spent 10 years with Johnson Controls. During his tenure with the company, he served as Vice President and Managing Director for Europe and Africa for the Building Efficiency division, Vice President and General Manager for the Service and Energy Solutions businesses in Europe and Africa, as well as Vice President of Operations for the Service and Energy Solutions businesses in North America. During his tenure with JCI in Europe, Lowery served on the boards of AmCham Belgium and the Vlerick Business School International Advisory Board. He has spoken at numerous international energy efficiency forums.
Prior to rejoining Johnson Controls, Lowery was the Global Leader for Mettler-Toledo's service business. Prior to this, he was President of King's College in Charlotte, NC. Prior to his work in academia, Lowery was with Johnson Controls where he held positions in: performance contracting sales, branch marketing and sales management, area service management, and field service operations management.
He earned a Bachelor of Science degree in Mechanical Engineering from North Carolina State University.
Indran Ratnathicam
Chief Marketing Officer, Uplight
Indy brings more than 20 years of marketing, corporate strategy and executive leadership in energy and technology. He previously served as Vice President of Marketing and Strategy at FirstFuel, and a management consultant with The Boston Consulting Group. Indy is a basketball coach and believes strongly in the power of teams.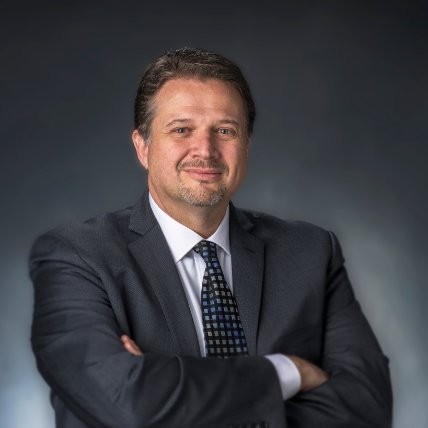 Kenneth Shiver
Chief Economist, Director of Planning, Regulatory & Strategy Support, Southern Company
Kenneth Shiver works as Southern Company's Chief Economist as he leads the company's Costing and Energy Analysis, Forecasting, and Load Research functions. Mr. Shiver works as Southern Company's Chief Economist as he leads the company's Costing and Energy Analysis, Forecasting, and Load Research functions. He is responsible for monitoring the economic environment and policy issues that affect the energy usage of customers (such as energy efficiency) and the relationship between the utility and the customer. Additionally, his team, develops the forecasts, load research (operational analytics) and costing studies that drive the company's planning and analysis processes. His department is responsible for working with each of Southern's retail business units and wholesale operations in the preparation of the company's outlooks and studies. Mr. Shiver is a frequent speaker at industry conferences and represents the company as needed in the regulatory arena.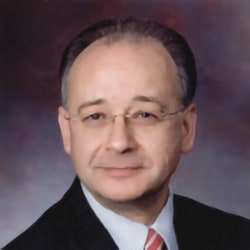 Paul P. Skoutelas
President & CEO, American Public Transportation Association
Paul P. Skoutelas is president and chief executive officer of the American Public Transportation Association (APTA). His entire career has been in public transportation, serving in both the public and private sectors.
Skoutelas is a champion for the power of public transportation to create personal and economic opportunities for all and to connect and build thriving communities. He testifies often before Congress and is a frequent speaker on public transportation issues as APTA leads the industry's transformation in the new mobility era.
Prior to joining APTA in 2018, Skoutelas served as senior vice president for WSP USA, one of the world's largest architectural and engineering firms and national director of WSP USA's Transit & Rail Technical Excellence Center. He also was chief executive officer at the Port Authority of Allegheny County (PAT), Pittsburgh, Pennsylvania, and the Central Florida Regional Transportation Authority (LYNX), Orlando, Florida.
Skoutelas serves on numerous boards and committees, including the Transportation Research Board, Mineta Transportation Institute, ENO Center for Transportation, Transportation Learning Center and the Alliance to Save Energy's 50×50 Commission on U.S. Transportation Sector Efficiency. He is a member of the U.S. Department of Energy's Executive Advisory Board on Smart Mobility and Carnegie Mellon University's Mobility 21 Advisory Council.
He is also a long-time member of WTS International and the Conference of Minority Transportation Officials (COMTO).
Skoutelas received bachelor's and master's degrees in civil engineering from The Pennsylvania State University and a master's degree in business administration from the University of Pittsburgh. He is a licensed professional engineer.
Skoutelas and his wife, Denise, are residents of Washington DC, and he commutes to work on Washington's Metro system and the DC Circulator.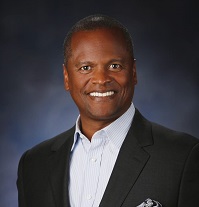 Craig Smith
Chief Customer Officer, Seattle City Light
Craig joined City Light in 2014 as Conservation Resources Director. He has more than 40 years of experience with the electric utility industry, including serving three years as the CEO of Richard Heath and Associates and six years as Assistant General Manager of Snohomish County Public Utility District.
Craig received a bachelor's degree in urban planning from Antioch College.
Bert Van Hoof
President, Willow, Inc.
As President, Chief Operating Officer, Bert is responsible for Product, Engineering, Marketing and People & Culture.
With three decades of experience and relationships across the industry, Bert brings an incredible depth of industry knowledge and technical leadership to Willow, Inc. As a Partner at Microsoft, he built a reputation for starting and growing award-winning products and services across Microsoft's major businesses: Windows, Health Solutions, Office, and Azure. In his role as Group Product Manager of Azure IoT, he created Azure Digital Twins and focused on digital transformation in and around real estate and infrastructure, incl. smart buildings and facilities, smart cities, and the rapidly evolving energy grid.
Bert has an established track record of identifying new technology transformation trends and driving them within the industry, demonstrated through his experience with digital imaging, e-health, IoT, and more recently Digital Twins, playing a pivotal role in Microsoft's intelligent cloud, intelligent edge strategy. He has a passion for building products, creating and scaling teams and crafting marketing strategy, and he plays a critical role in Willow, Inc. securing and growing customers.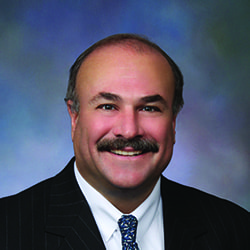 Clinton Vince
Chair, U.S. Energy Practice and Co-Chair of Global Energy Sector, Dentons
Clint Vince is the chair of Dentons' US Energy Practice and co-chair of Dentons' Global Energy Sector.
Clint is rated as one of the leading energy attorneys in the US and has directed the expansion of the US Energy team into a premier practice that includes professionals spanning the continent coast-to-coast, offering a full range of services to energy industry clients. He is widely recognized for his cutting-edge theories and solutions within the energy industry and has a top-tier litigation track record. Clint also co-chairs Dentons' Global Energy Practice.
Clint remains at the forefront of energy developments and continuously handles some of the highest profile cases in the industry. His experience involves major project development, legislative and regulatory advocacy on behalf of public and private clients, and litigation and appellate cases including US Supreme Court advocacy. Clint has handled more than 600 regulatory and litigation proceedings and argued before trial and state appellate courts; numerous US District Courts; and the US Courts of Appeals for the First, Second, Fourth, Fifth, Eighth, Tenth, Eleventh and District of Columbia Circuits; and the Supreme Court of the United States, in some instances multiple times.
Clint has been described by clients as "brilliant, dedicated, professional, experienced. He has an amazing ability to work with each Board Member and with each Staff Member on their own level. He has the ability to make each one feel respected and valuable, and to guide even the most contentious topics to amicable resolve. He can also stand against the fiercest opponent successfully; his track record for this company proves that fact. Clint has been victorious in every lawsuit we have been involved in...for the last 30 years."
Dentons was named the "Energy Firm of the Year" by Who's Who Legal Awards for three consecutive years, in 2015, 2016 and 2017. Clint and his team of energy professionals, also were awarded Energy Daily's Leadership Award for "Most Dynamic Energy Practice" in the US. Clint was recently honored as one of the 2015 "Energy & Environment Trailblazers" in the National Law Journal's inaugural supplemental issue. He also has been recognized by Best Lawyers in America, Chambers USA, Legal 500 US and Washington, DC, Super Lawyers.
In 2016, Dentons was named as one of the "Fearsome Foursome" by BTI Consulting Group, an honor bestowed upon four elite law firms that General Counsel of large companies most fear to litigate against, based on its intense approach, fierce tactics and achievement of successful litigation outcomes. BTI also ranked Dentons No. 2 in the world for client service excellence in its "Client Service A-Team Survey," which involved in-depth interviews with more than 330 top legal consumers.
Clint is a past editor-in-chief of the Energy Law Journal and has served as co-chair of the prestigious Keystone Policy Center, a think tank known for its work in the energy and environmental fields.
Prior to joining Dentons, Clint was the managing partner of the Washington, DC, office of Sullivan and Worcester LLP, where he was also director of the firm's Energy practice.
He served for many years as co-chair of Verner, Liipfert, Bernhard, McPherson and Hand, where he was the founder and chair of the firm's Energy and Environmental practice.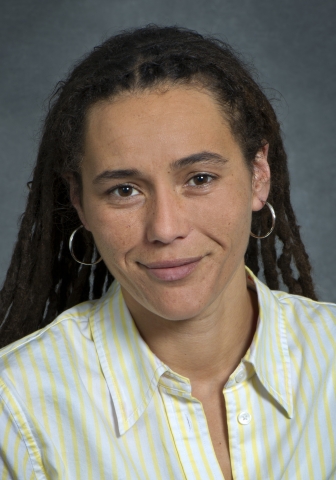 Jessica Granderson
Deputy of Research Programs, LBNL
Dr. Jessica Granderson is a Staff Scientist and the Deputy of Research Programs for the Building Technology and Urban Systems Division at the Lawrence Berkeley National Laboratory. She is a member of the Whole Building Systems Department. Dr. Granderson holds a PhD in Mechanical Engineering from UC Berkeley, and an AB in Mechanical Engineering from Harvard University. Her research focuses on energy management and information systems (EMIS), fault diagnostics and control, and advanced measurement and verification. She is the recipient of the 2015 Clean Energy Education and Empowerment (C3E) Award for Leadership in Research, and the 2020 Federal Laboratory Consortium Award for Excellence in Technology Transfer, and was a 2020 Women @ the Lab honoree.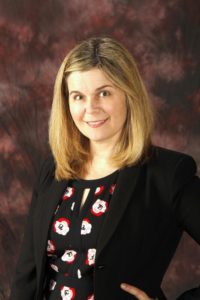 Katrina Metzler
Executive Director, NEUAC
Ms. Metzler has dedicated her career to community service and advocating for those most in need. She has a wide range of experience in the fields of energy, education and poverty-fighting programs spanning more than 20 years. As an advocate at the local, state and now federal level, she has supported legislation for programs such as LIHEAP, WAP, CSBG and SEP.
Previously; Ms. Metzler was the Executive Director for Family, Adult and Children First Council in Fairfield County, Ohio, a county organization that supported families through grant funds for family mental health services, childhood injury prevention, Early Start and more. She also has held positions as Energy Policy Analyst, State Services Director, and Energy Services Director for the National Association for State Community Services Programs (NASCSP).
Prior to her work in Washington D.C., she was employed by the State of Ohio, where she was the Section Supervisor for Weatherization, managing one of the largest Weatherization programs in the country. Ms. Metzler was appointed to the State Energy Advisory Board in 2013 serving the Assistant Secretary for Energy, where she provided critical assistance to improve access to services and program delivery. She also was the Director of New Business Development at Pickaway County Community Action Agency and coordinated an adult education program at the county level for 14 years.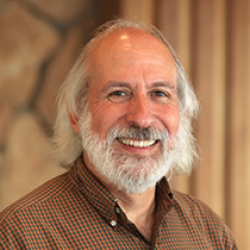 Steven Nadel
Executive Director, ACEEE
Steven Nadel joined ACEEE in 1989 and was has served as executive director since 2001. Before his promotion he served as deputy director and director of ACEEE's Utilities and Buildings programs. Before ACEEE, Steve worked for Massachusetts' largest electric utility and largest environmental group and worked with an inner city housing organization in Connecticut. He has worked in the energy efficiency field for more than 40 years and has over 200 publications. His current research interests include energy and climate change policy; strategies to decarbonize the buildings, transportation and industrial sectors; utility-sector energy efficiency programs and policies; and appliance and equipment efficiency standards. Steve earned a MS in energy management from the N.Y. Institute of Technology and a MA in environmental studies and BA in government from Wesleyan University.
Expertise:
Energy policy
Appliance standards
Utility programs and policies
Developing country issues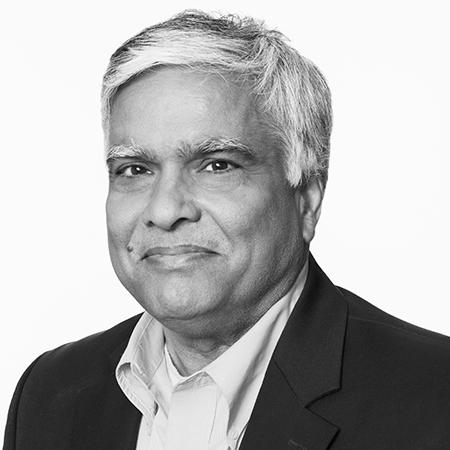 Ashok Gupta
Senior Energy Economist, Climate & Clean Energy Program, NRDC
Ashok Gupta focuses on policies relating to global warming, energy efficiency, renewables, sustainable building design, smart growth, and transportation. During former New York mayor Michael Bloomberg's administration, Gupta served as NRDC's representative to the Mayor's Sustainability Advisory Board and Energy Policy Task Force. He is the recipient of the U.S. Green Building Council's Leadership Award for Advocacy, Solar One's Environmental Steward Award, the Association of Energy Engineers' Environmental Professional of the Year Award, and the Environmental Advocates' Advocate Award for leadership in support of clean air and energy. He holds a bachelor's degree in physics and math from Georgetown University and a master's in economics from American University. He is based in NRDC's Chicago office.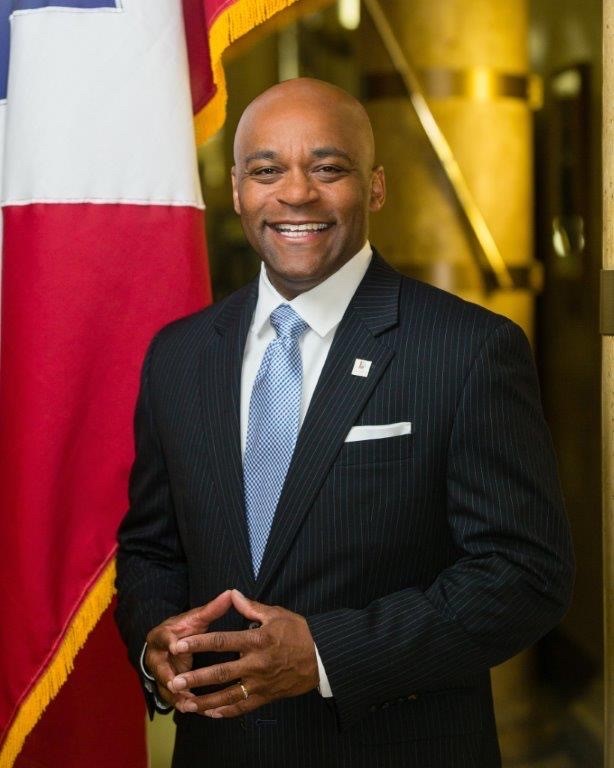 Michael Hancock
Mayor, Denver, Colorado
MICHAEL B. HANCOCK is Denver's 45th mayor and second African American elected to the office in Denver's history. During his time in office, Mayor Hancock and his administration have created the city's first dedicated affordable housing fund, implemented a Mobility Action plan expanding Denver's bicycle and pedestrian networks, and established the Neighborhood Equity and Stabilization Team to keep longtime Denver residents and businesses in their homes as the city embraces a growing economy. Mayor Hancock's Equity Platform spans all city departments to increase opportunity for every resident and ensure no one is left behind. He has prioritized investing in the city's children and youth, started record investment in affordable housing and tripled funding for services for those experiencing homelessness, hired more police and firefighters to keep our residents safe, and embraced technology as a Smart City to make government resources work smarter and more impactfully for residents.
Mayor Hancock has been a staunch advocate for civil rights and a proponent for Black Lives Matter.
Mayor Hancock started his career working for the Denver Housing Authority and the National Civic League. At the housing authority, Mayor Hancock designed and implemented and oversaw the first ever athletic, cultural and leadership-training programs for more than 11,000 inner-city children living in public housing. Before becoming third term Mayor for the City of Denver, Mayor Hancock was the youngest leader of the Urban League chapter anywhere in the United States. At 29 years old at the time, he developed a competent staff, and created a nationally recognized and award wining job training program to help educate both youth and adults in job skills. In addition to his training programs, he also fostered partnerships with companies like Qwest, Comcast, and AT&T.
More recently, Mayor Hancock has spearheaded efforts in the City and County of Denver to combat the Coronavirus pandemic. Mayor Hancock was the first government official in Colorado to institute a city-wide lockdown, placing lives over economics.
Mayor Hancock has created a more inclusive Denver with his efforts and continues to look in the future of how he can be of service to his community beyond his term of Mayor of Denver.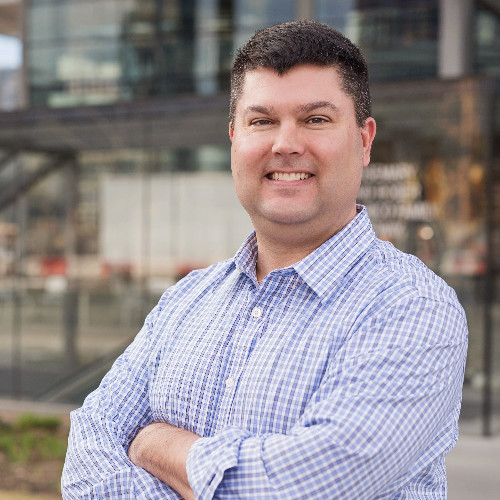 David Naylor
President & CEO, Rayburn Electric Cooperative
David Naylor is the President / CEO of Rayburn Country Electric Cooperative, Inc. (Rayburn), a generation and transmission cooperative representing four distribution cooperatives who serve consumers in sixteen counties north and east of the Dallas Metroplex.
He has over 25 years of experience in the utility industry. Prior to becoming the President / CEO of Rayburn, David served as Rayburn's Executive Vice President and was a managing consultant with C. H. Guernsey & Company.
He is a licensed Professional Engineer, with a B.S. degree in Electrical Engineering from the University of Oklahoma.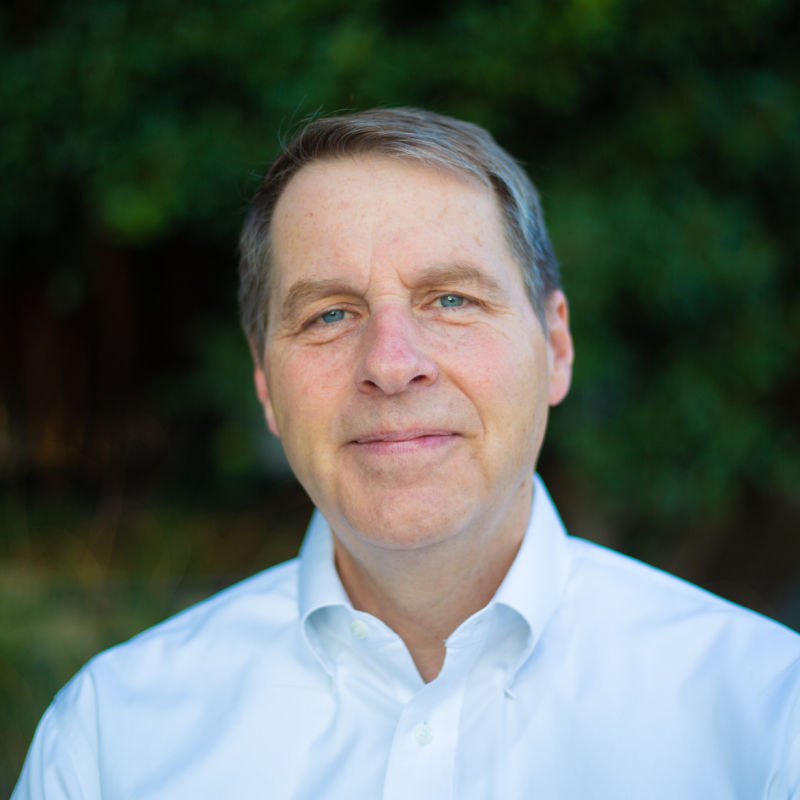 David Terry
Executive Director, NASEO
David Terry is the Executive Director of the National Association of State Energy Officials and has worked with NASEO in a variety of capacities since 1996. Mr. Terry leads NASEO's policy actions and programs in support of the 56 governor-designated state and territory energy directors and their offices. NASEO communicates the states' views on virtually all national energy issues. Mr. Terry has participated in governor-led policy meetings, testified before U.S. Congressional Committees and presented at White House and international energy forums. Mr. Terry has 25 years of experience working on a range of energy issues for such organizations as the Governors' Wind and Solar Energy and Coalition and Energy Services Coalition. Prior to working in the energy area, Mr. Terry was researcher at the National Academy of Sciences and a statistical analyst for a consumer products market research firm. He received a BA degree from Bowling Green State University, Bowling Green, Ohio, and he has completed graduate coursework in statistics and marketing at Virginia Tech, Blacksburg, Virginia.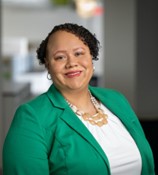 Jessica Jones, LEED AP BD+C
Senior Real Estate Development Manager, Development
Jessica Jones, LEED AP BD+C, is a Senior Real Estate Development Manager at Enterprise Community Development (ECD). At ECD, she manages several multimillion-dollar Low Income Housing Tax Credit development projects throughout Washington, DC, Maryland and Virginia. More notably, she managed a solar installation project designed to affix 1 megawatt of solar panels across 12 properties within the ECD portfolio. This project is recognized as one of the largest multifamily affordable housing solar panel installations in Washington, DC. Ms. Jones is a DC Mayoral Appointee to the Building Energy Performance Standard (BEPS) Taskforce as one of the affordable housing owner representatives. Ms. Jones is also a mentor/professor for the Capstone Thesis course in the Master of Real Estate Development program at the University of Maryland, College Park. As a professor, she teaches and mentors students working on their final real estate Capstone Thesis project thesis, a requirement in order to attain their Master's degree.
Prior to her tenure at ECD, Ms. Jones worked to advance environmentally friendly development at Sustainable Design Consulting (SDC). At SDC, she assisted in managing and coordinating LEED technical assistance and process management services on over 35 projects throughout the DC metropolitan area. Ms. Jones holds a Master's in Real Estate Development from the University of Maryland, College Park and a B.S. in Architecture and Environmental Design from Morgan State University. Earning her LEED AP certification in 2008, Ms. Jones has focused her career on the built environment, with an emphasis on affordable housing and sustainable design.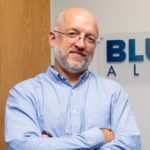 Jason Walsh
Executive Director, BlueGreen Alliance
Jason Walsh is the Executive Director of the BlueGreen Alliance. In that role, he provides overall leadership and management of the organization in accordance with the strategic direction set by the Board of Directors.
Walsh has more than twenty years of experience at state and federal levels in policy development and advocacy in a range of issue areas—including climate, clean energy, and economic and workforce development—and as a coalition organizer and manager. Walsh previously served in the Obama administration, as the Director of the Office of Strategic Programs in the U.S. Department of Energy's Office of Energy Efficiency and Renewable Energy and as a Senior Policy Advisor in the White House Domestic Policy Council, where he led Obama administration's efforts to align and scale up federal investments in workers and communities impacted by the shift away from coal in the power sector.
Walsh has also held leadership positions in a number of non-profit, policy-focused organizations, including as the Director of Policy and Strategic Partnerships at the BlueGreen Alliance, as well as positions at Green For All and the National Skills Coalition. Earlier in his career he was a union organizer, homeless shelter supervisor, and a policy fellow for the U.S. Senator Paul Wellstone of Minnesota.
Jason holds Bachelor's degree from the University of Washington and a Masters degree in public policy from the University of Minnesota's Humphrey Institute. He is also a graduate of the AFL-CIO's Organizing Institute.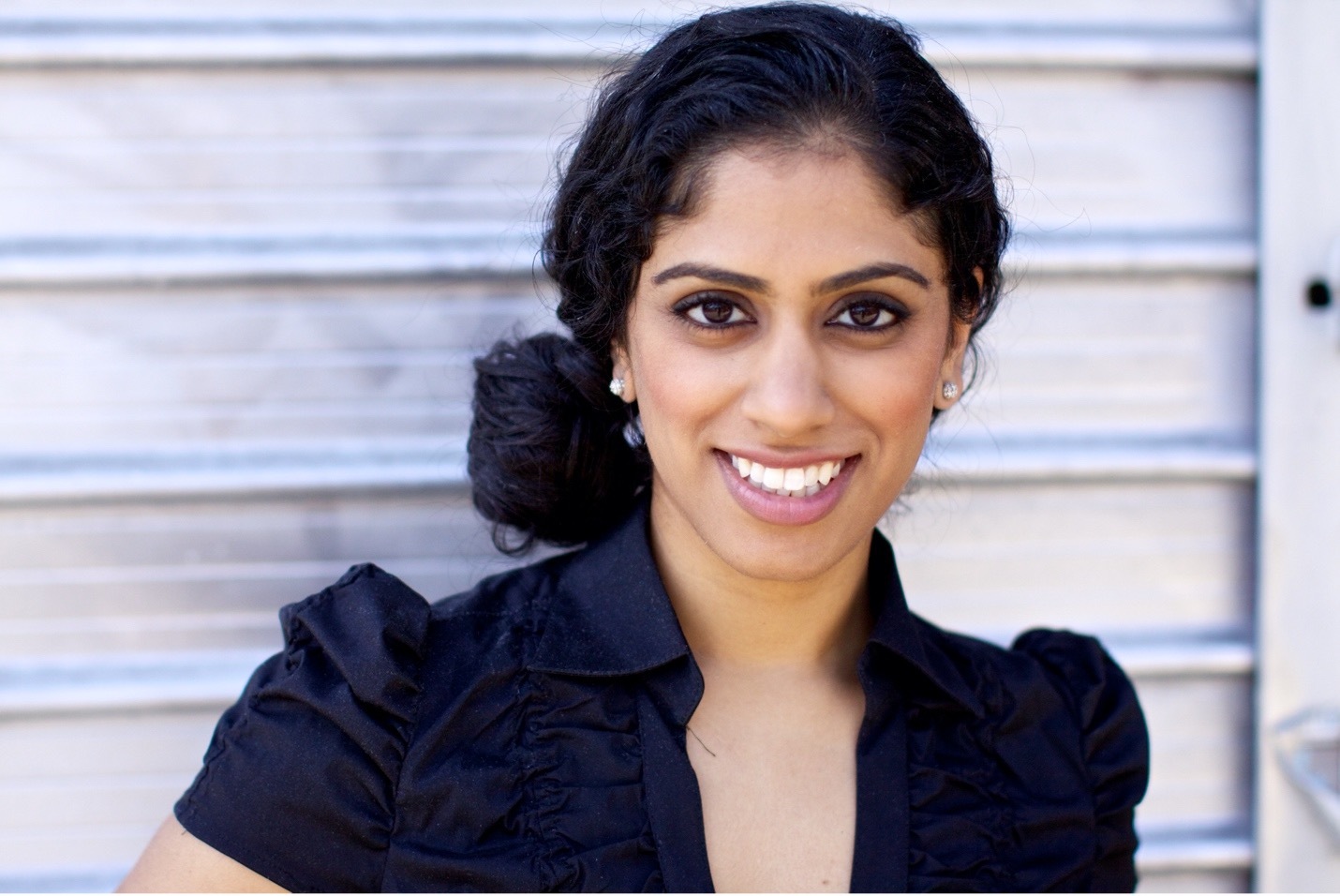 Prashanthi Raman
Vice President of Global Government Affairs, Cruise
Prashanthi Raman has nearly 15 years of experience navigating challenging, highly charged, and complex political environments. As the Vice President of Global Government affairs for Cruise, an all-electric, autonomous vehicle company, she oversees public policy and regulatory issues for the company worldwide. Prior to Cruise, Prashanthi served as Head of State and Local Government Relations at Lyft, where she played a pivotal role in creating and expanding the ridesharing industry across North America. She is a graduate of Northwestern University and Chicago-Kent College of Law and received her Masters in Public Health from the University of Illinois at Chicago.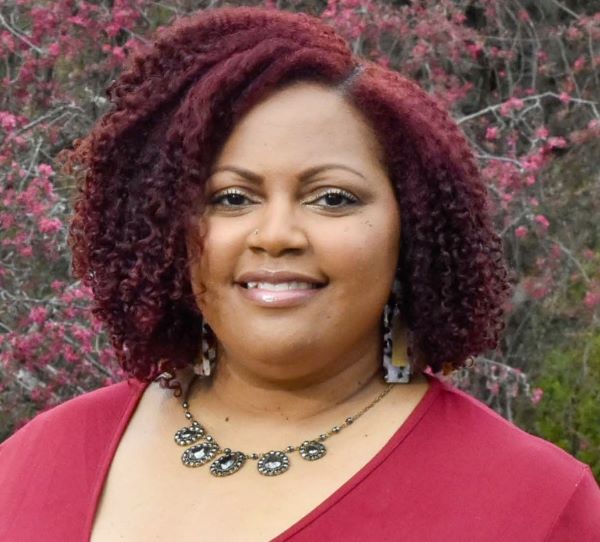 Meishka Mitchell
President & CEO of Emerald Cities Collaborative
Meishka L. Mitchell, AICP, PP, is President & CEO of Emerald Cities Collaborative, a national nonprofit network of organizations working together to advance a sustainable environment while creating sustainable, just, and inclusive economies with opportunities for all. Meishka has over 18 years of visionary leadership experience in climate justice and equitable and inclusive neighborhood development. Before joining Emerald Cities Collaborative, Meishka served as Vice President of Camden Community Partnership, a nonprofit community and economic development organization in her hometown of Camden, New Jersey. At Camden Community Partnership, Meishka cultivated a resident-driven approach to neighborhood planning and development of parks and open spaces, historic preservation, and placemaking. An "accidental environmentalist", Meishka has spent her career tackling environmental injustice in frontline communities. She has led efforts to address water equity, illegal dumping, air quality, brownfields redevelopment, and green energy with a focus on community education and engagement. She is committed to the expansion of the term "environment" to be inclusive of urban environments and BIPOC communities. Meishka has established several national award-winning sustainability collaborations that have become replicable models for collective impact in underserved communities. She is also a known advocate and sought out speaker for climate justice.
Meishka has a Master of City Planning from the University of Pennsylvania, is certified by the American Institute of Certified Planners, and maintains a Professional Planners license with the State of New Jersey, where she lives with her family.
Jason Thomas
Director of Regulatory Affairs, North America HVAC, Carrier
Jason is currently the Director of Regulatory Affairs for Carrier's HVAC business in North America. In this role, Jason works with regulators to ensure that regulations meet the intended goal and that Carrier's product teams develop products accordingly. He has a passion for solving complex problems and leverages his 18+ years of HVAC industry experience to help external and internal stakeholders take action that benefit consumers and the environment.
Prior to his current role, Jason worked in several functional areas of Carrier's HVAC business. These have included product development, post-sale engineering, advanced manufacturing, and product management.
Jason has a bachelor's in mechanical engineering from Trine University and an MBA from California Lutheran University.
Technical Advisors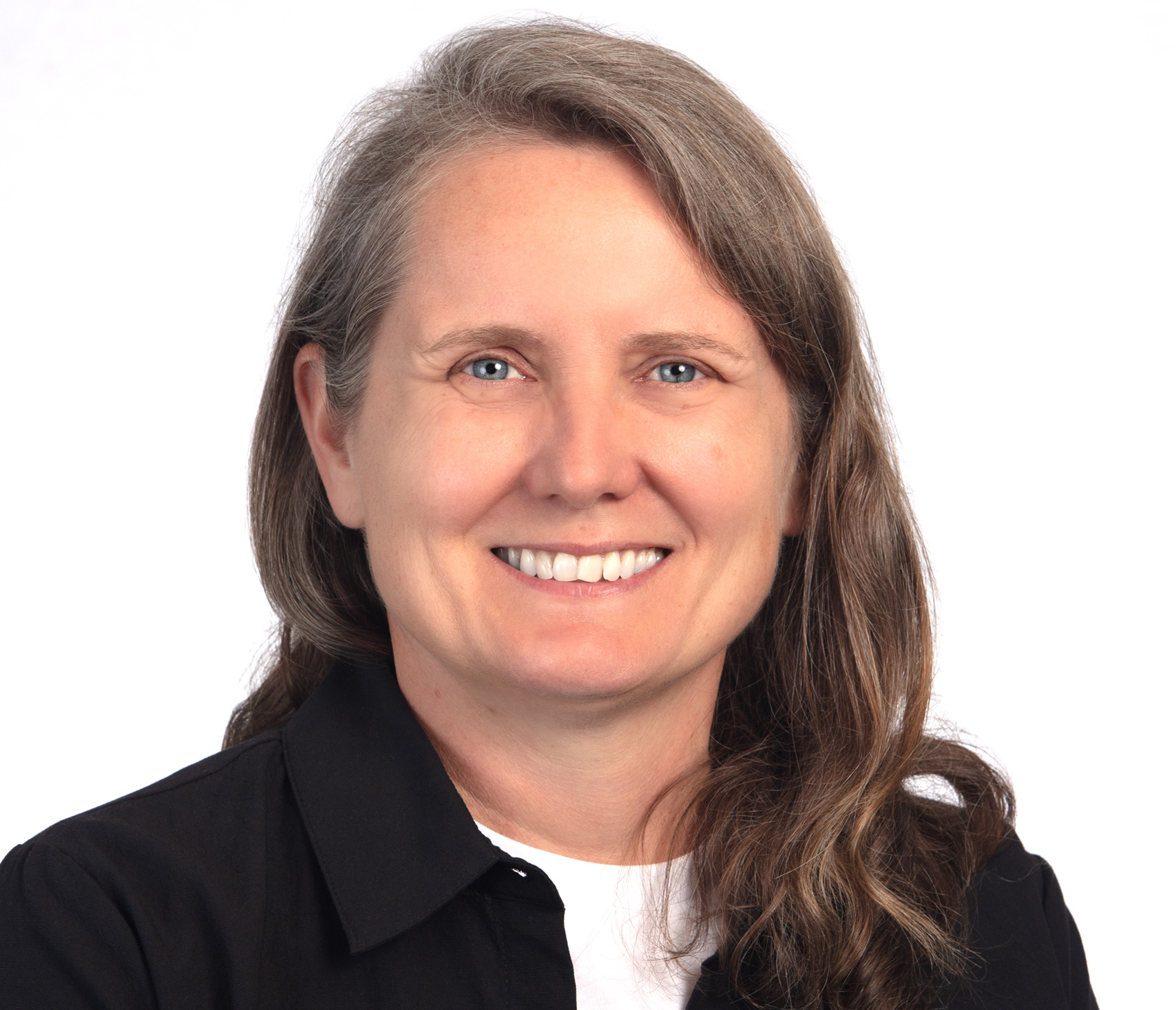 Johanna Buurman
Johanna Buurman is Vice President of Professional Services at Measurabl, where she leads a fast-growing team of consultants who work with real estate owner/operators on gathering their ESG performance data and advise on their real estate sustainability strategies and reports, net zero commitments, and decarbonization plans. She brings nearly 30 years of global experience in making sure strategy and execution get aligned.