Our 50x50 Commission Has Unveiled Recommendations for Cutting Energy Use in U.S. Transportation in Half. Now the Campaign Begins.
Transportation in the U.S. is on the verge of a transformation. New technologies such as automated vehicles, ride-hailing, and electric and other alternative fuel vehicles provide us with a chance to reinvent how we move people and goods. Our energy use in this transition could go up, if we aren't careful. But with the right coordination, smart policy, and a strategy for capitalizing on this opportunity, we could use far less energy.
That was the message last week as the Alliance's 50x50 Commission announced its recommendations at a standing room only forum on Capitol Hill.
The 50x50 Commission – a group of private and public sector leaders – has been working for nearly a year to develop recommendations for reducing energy use in U.S. transportation by 50 percent by 2050. Now, the commissioners have reached consensus, and will be campaigning for their new recommendations.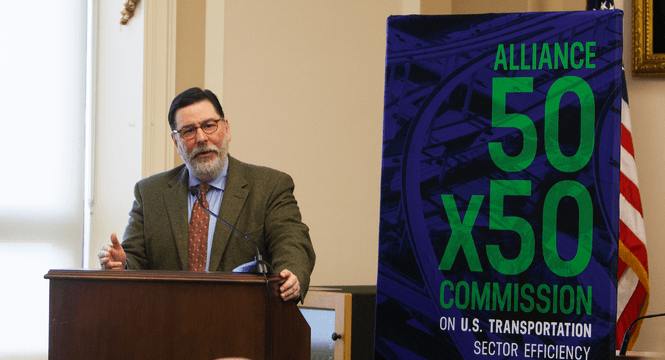 Pittsburgh Mayor William Peduto
What's the aim?
The transportation sector accounts for about a third of all the energy used in the U.S. today, and it's now responsible for more greenhouse gas emissions than power plants. The 50x50 Commission identified policies to reduce energy use from the sector – which will cut fuel costs for families and shipping expenses for businesses, lessen pollution, and improve our energy security.
Who's involved?
The 50x50 Commission includes vehicle manufacturers, utilities, mayors, environmental and consumer groups, unions, public transportation agencies, and technology companies. The Commission was informed by the work of more than 100 experts from across the country serving on technical committees, which issued five "sector baseline" reports evaluating a wide range of transportation sectors and technologies.
What are the recommendations?
The 50x50 Commission's report prescribes federal, state, and local policies that would help guide and enable these emerging technologies – to develop a transportation network that is more efficient, equitable, and clean.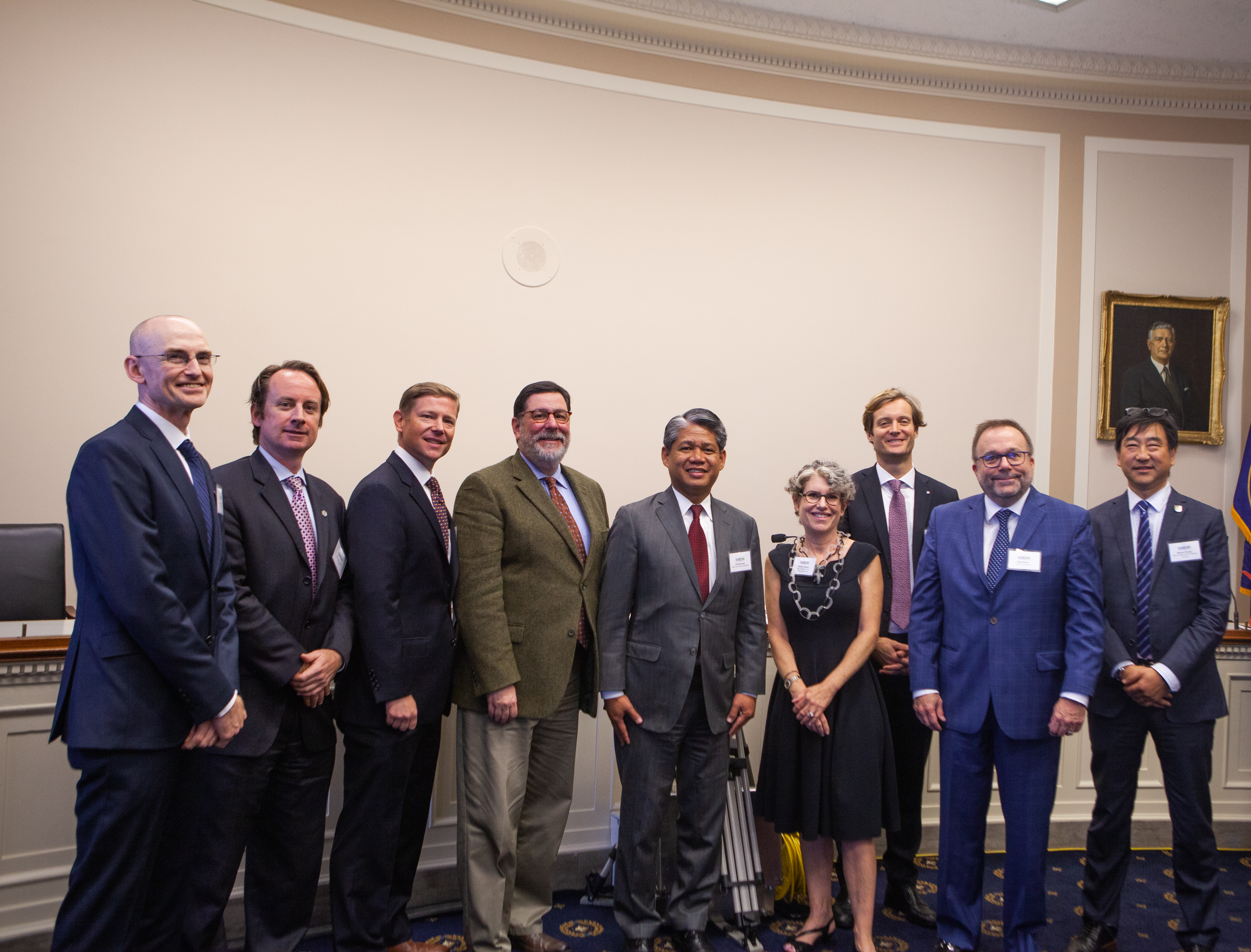 What if I missed the event?
Watch our Facebook Live video of the report launch, and read the news coverage.
What's next?
Together, the 50x50 Commission is going to work to see these recommendations adopted. We'll educate the public about the benefits of making our transportation more efficient, build a network of supporting organizations, and take our recommendations to federal, state, and local policymakers.
The campaign begins now.