Sector Baseline Reports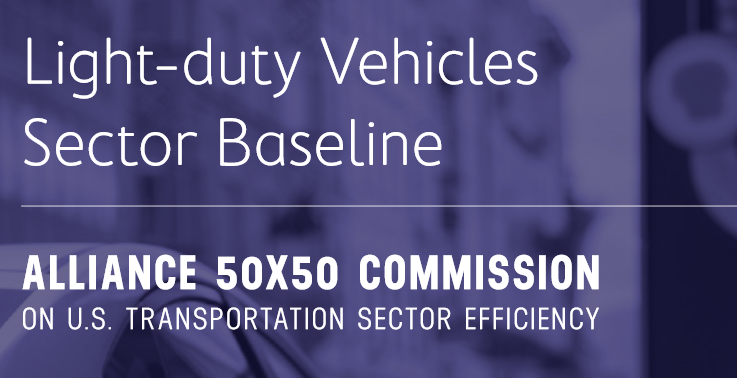 The Technical Committees of the 50x50 Commission developed five "sector baseline" reports that assess the current state of energy efficiency within the transportation sector. The reports identify the general market trends for efficient transportation technologies and explore opportunities and challenges related to deploying those technologies.
The sector baseline reports cover the following five technology areas:
STAY EMPOWERED
TAKE ACTION
Help the Alliance advocate for policies to use energy more efficiently – supporting job creation, reduced emissions, and lower costs. Contact your member of Congress.
JOIN US
Energy efficiency is smart, nonpartisan, and practical. So are we. Our strength comes from an unparalleled group of Alliance Associates working collaboratively under the Alliance umbrella to pave the way for energy efficiency gains.
DONATE
The power of efficiency is in your hands. Supporting the Alliance means supporting a vision for using energy more productively to achieve economic growth, a cleaner environment, and greater energy security, affordability, and reliability.