Your 2016 Energy Efficiency Holiday Gift Guide
'Tis the season of giving, and what better way to get into the holiday spirit than by buying gifts that are good for the planet (and good for your wallet)? Make your family and friends glow with joy - and save them lots of money on their energy bills - with our guide to some of the best energy efficient products of 2016.
1. The Nest
The Nest ($199) is one of our favorite new energy efficiency products. This "learning" thermostat automatically adapts to seasonal changes and household routines. One week after installation it will learn to program itself - for example, by lowering the temperature when your family leaves the house or turning it up in the morning when everyone wakes up for breakfast. It also connects to your phone through an app that tracks your daily energy usage and figures out ways to use less. It even has a built-in security feature that alerts you if something's wrong - like temperatures are so low your pipes could burst or if your furnace is acting up. The Nest is one of the most popular energy savers on the market - and it now comes with a new rebates program to make it even more affordable this holiday season. What are you waiting for?
2. Dynaco Wireless Bluetooth Speaker & LED Lamp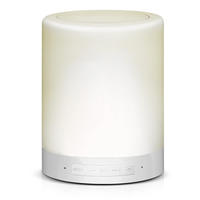 The Dynaco Wireless Bluetooth Speaker and Touch Lamp is as versatile as it seems: it features three levels of light, controlled by the touch of your finger, and connects with any Bluetooth device, such as your cellphone, tablet or music player. Perfect to listen to music and make calls with its hands free speaker feature. To charge it, just use the USB cable that comes with it. The device has a simple, minimalist look, so it can go really well with all types of decoration – try it on your desk or bed table and let us know what you think!
3. LED Light Stocking Stuffers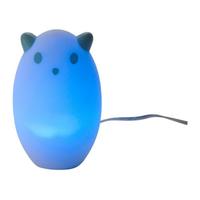 Don't forget the stocking stuffers! These products are great if you're looking for some smaller gifts that won't break the bank - and they're a great way to make the switch to LED lighting. This LED USB lamp plugs into your laptop so you can use it on the train or airplane without bothering other passengers - perfect for the frequent traveller in your family! And if you're looking for something for younger children, this cute LED animal night light is sure to brighten up any child's bedroom.
4. "Intuity" Home Automation System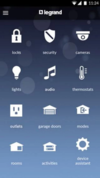 The holidays are a perfect time to transform your household into a "smart home" of the future - and with Legrand's new line of home automation products you can be sure to please any sci-fi lovers in your family. Intuity products are paving the way for smart home technology systems with an easy-to-use app interface offering whole-house control of a home's entertainment, security, comfort and convenience. Use your phone to turn appliances on or off while on the go - and save a ton of energy while doing so. Learn more about the Intuity App and how to install Intuity products here.
5. The Energy Orb
Invented by a power station manager to help customers visualize the price of electricity, the Energy Orb provides real-time data about energy usage across the grid. The frosted glass communicates changes in electricity pricing and demand by glowing a varying degree of colors - green when demand and pricing is low, and red when demand and pricing is high - which allow customers to adjust their energy consumption accordingly. The simple device makes a big difference - users reported a 40% reduction in energy use for their homes.
6. Panasonic LED Smart HDTV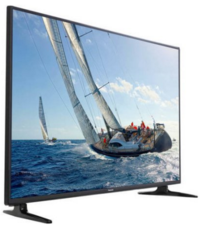 With plenty of sales, the holidays can be a great time to pick up a new TV, especially if it combines the best of both worlds: high definition image and sound, and energy savings. This Panasonic TV is Energy Star certified, so no need to worry about the energy bill – it will make the most with less energy. You can gather your friends to watch a movie on Netflix, stream YouTube videos during a dinner party, or just listen to music on Pandora and other apps. This TV is a good fit for all styles.
Have any recommendations for energy-saving products that aren't on this list? Comment below with your suggestions for holiday shoppers.