Short Term Competition, Long Term Results: Campus Conservation Nationals Launches Today!
Get your meters ready! Registration opens today for Campus Conservation Nationals 2015 (CCN) hosted by the Alliance to Save Energy, Lucid Design Group, National Wildlife Federation and The Center for Green Schools at the USGBC. In its fifth year, CCN empowers colleges across the country to reduce their water and energy use through education, feedback and programming. All of this happens during a three-week competition window each spring that after months of planning, is over in the blink of an eye. The nationwide savings are impressive — CCN 2014 saw the equivalent of 201 homes removed from the grid for a year and stopped 1.8 million 1L bottles of water from running down the drain. To top it off, the student and staff enthusiasm created by the competition is undeniably inspiring. However, when the excitement dies down, does that mean water and energy usage return to normal as well? It's perfectly reasonable to question the sustainability of a short-term sustainability program like CCN.
CCN 2015 participants will, for the first time, have the ability to track their water and energy consumption beyond the three-week competition — stay tuned! Although the quantitative data is pending, results from the past four years of CCN give organizers confidence in the durability of their efforts. Comments from campus CCN organizers and the retention rate of participating campuses are a good indication that there are substantial long-term benefits despite the fleeting nature of a three week competition. In the long-term, competitions can:
Jumpstart lasting behavior change campaigns
Although residence hall competitions produce energy and water savings in their own right, they are first and foremost a vehicle for social marketing and behavior change. We all know that changing habits is challenging and friendly reminders don't always do the trick. Competitions are one of the few tools campuses have to get students excited about changing their behavior and interested in the impact of their individual actions. Organizers from Loyola University in Maryland said that running a competition, "brought sustainability and energy conservation to the forefront in the minds of some students and provided data that can help develop programs in the future." Competitions also force students and staff members to notice the behavior of their peers. As participants switch their behavior during the competition, it's likely that those habits will outlast the competition dates.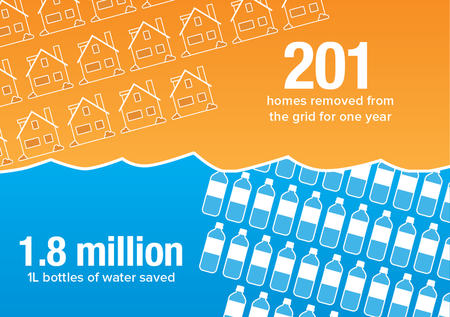 Foster collaboration between campus groups
North Carolina A&T State University organizers said that their campus primarily benefited from CCN by, "bridging the gap between Residential Life, the Office of Sustainability, and Facilities." Sustainability is an interdisciplinary effort and requires buy-in from groups across campus. Partnerships and open communication channels rarely form organically, but a national call to action like CCN provides an incentive to collaborate, and once those pathways are formed they're around for good. In addition to cross-departmental collaboration, energy and water reduction competitions encourage student groups to partner with staff and faculty groups.
Institutionalize the campus's commitment to sustainable action
In the same way that college students anticipate the start of football season each September, annual energy and water competitions provide a predictable campus tradition that is centered on sustainable living and education. Most higher education institutions in the United States have expressed a commitment to reducing their carbon footprint and greening their campus facilities, but very few have successfully incorporated sustainable thinking into student life and activities. Not only is an annual competition integrated into the everyday rhythms of students and staff, but to return to the college athletics comparison, it provides a way to measure achievement against other colleges nationwide, or even to a cross-town rival. This idea of tradition is especially important when you consider how quickly the undergraduate student body changes — a quarter of the students are new every year. One of the top 10 reducers from 2014, California State University at Chico cited their ability to, "introduce nearly 500 first year students to sustainability and engage them in a meaningful and fun way" as the primary benefit from participating in CCN. Adopting long-term efficiency solutions is easier said than done for many colleges, but a competition built into the fabric of residential life is a great place to start.