Knoxville Proclaims October 5 Energy Efficiency Day
Knoxville, Tennessee, has emerged as a regional and national energy efficiency leader due to the strong leadership and partnership of local government entities, utilities, service agencies, non-profits, building managers, and citizens who are committed to efficient use of resources.
On Friday, October 5, 2018,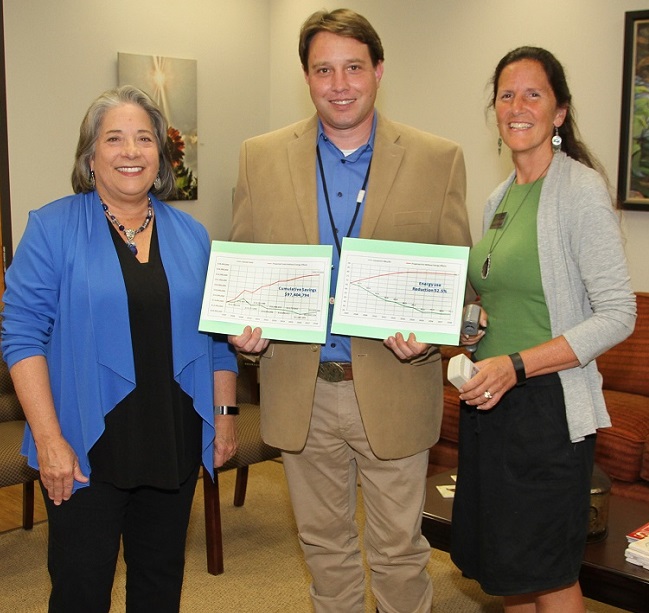 people across the city are focused on ways they can be more efficient. From turning off lights and monitoring temperature set points to reducing travel or using public transportation, Knoxvillians are working to lower emissions as well as utility bills.
Area schools are no exception. On the eve of Fall Break 2018, faculty and staff are completing a full shut-down by unplugging devices, turning off all lights, fully shutting down computers, and switching HVAC to unoccupied levels. PowerSave student teams are excited about the first complete shut-down of the school year and hope to help their schools save both energy and money.
Are you interested in joining Knoxville and other cities become more energy efficient? Take the pledge! https://www.energyefficiencyday.org/take-action/
Knoxville Mayor Rogero celebrates school efficiency with Knox County Schools Energy Manager Zane Foraker and Alliance Manager Jennifer Alldredge