2014 Alliance Year-End Review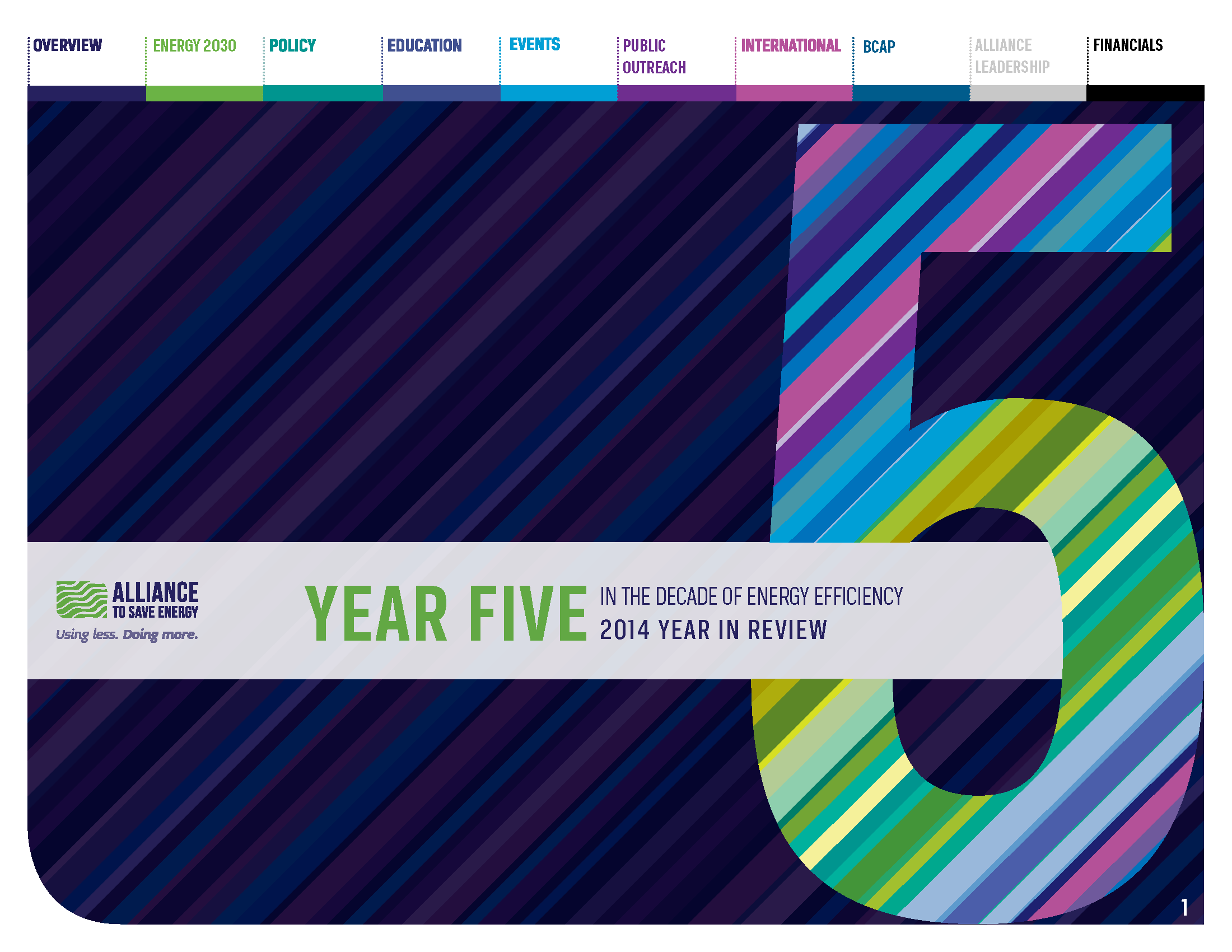 2014 Alliance Year-End Review
2014 marked a year of action for the Alliance to Save Energy (Alliance). From launching a state and local advocacy campaign, to hosting events on Capitol Hill and across the nation, to forming a new partnership to drive energy productivity, we covered a lot of ground both literally and figuratively.
A few examples: we launched Accelerate Energy Productivity 2030, a partnership between the Alliance, the Department of Energy and the Council on Competitiveness, which is building momentum towards the goal of doubling our nation's energy productivity. We collaborated with stakeholders to ensure efficiency played a vital role in EPA's proposed Clean Power Plan. And, we worked with both sides of the aisle on Capitol Hill to move important legislation and keep efficiency a hot topic of conversation.
Follow along as we retrace our steps from 2014 and recognize the biggest successes celebrated this year.
STAY EMPOWERED
TAKE ACTION
Help the Alliance advocate for policies to use energy more efficiently – supporting job creation, reduced emissions, and lower costs. Contact your member of Congress.
JOIN US
Energy efficiency is smart, nonpartisan, and practical. So are we. Our strength comes from an unparalleled group of Alliance Associates working collaboratively under the Alliance umbrella to pave the way for energy efficiency gains.
DONATE
The power of efficiency is in your hands. Supporting the Alliance means supporting a vision for using energy more productively to achieve economic growth, a cleaner environment, and greater energy security, affordability, and reliability.