2013 Alliance Annual Report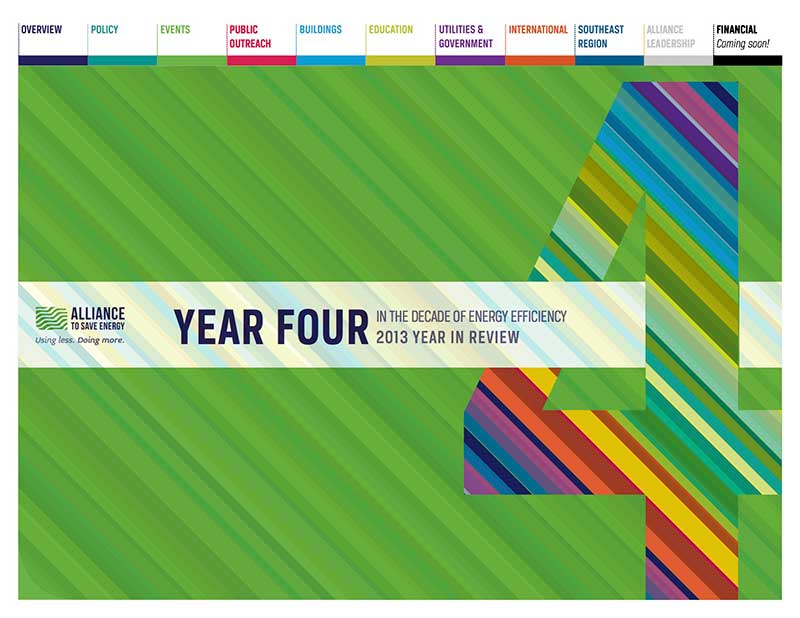 2013 Alliance Annual Report
2013 marked a bold year at the Alliance. Bringing practicality to prose, the Alliance Commission on National Energy Efficiency Policy unveiled its Energy 2030 policy recommendations to double the nation's energy productivity and President Obama embraced the message in his State of the Union address. Hundreds of thought leaders convened at our sixth EE Global Forum giving Dr. Ernest Moniz the platform for his first official address as Secretary of Energy.
Our website was redesigned to provide advocates enhanced access to our work and we launched our Blog to Save Energy. We crushed efforts to roll back the efficiency of home building energy codes and we held the efficiency banner high all year, bolstering support by engaging government officials at the local, state and national level and
hosting strategic events nationwide.
Presented here are our boldest moments of 2013.
STAY EMPOWERED
TAKE ACTION
Help the Alliance advocate for policies to use energy more efficiently – supporting job creation, reduced emissions, and lower costs. Contact your member of Congress.
JOIN US
Energy efficiency is smart, nonpartisan, and practical. So are we. Our strength comes from an unparalleled group of Alliance Associates working collaboratively under the Alliance umbrella to pave the way for energy efficiency gains.
DONATE
The power of efficiency is in your hands. Supporting the Alliance means supporting a vision for using energy more productively to achieve economic growth, a cleaner environment, and greater energy security, affordability, and reliability.