Lighting Savings Report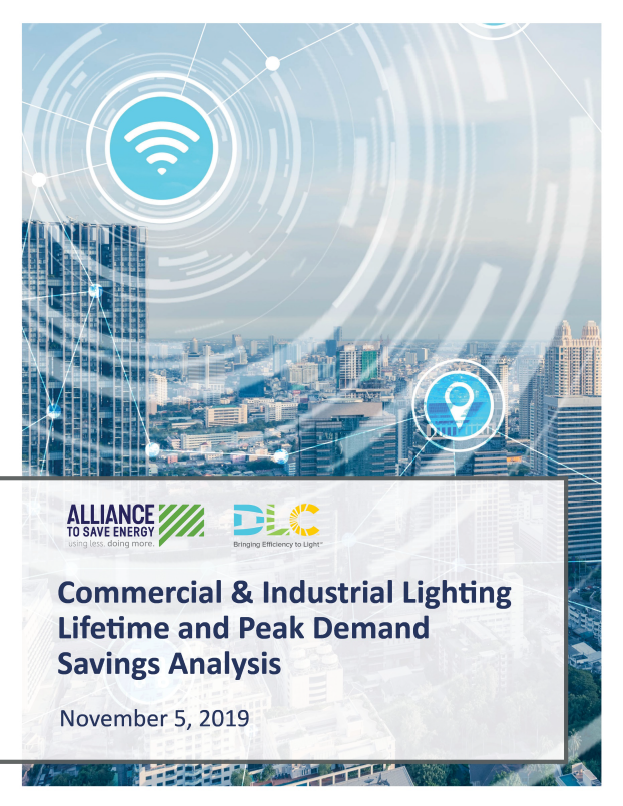 These are findings from a new report, Commercial & Industrial Lighting Lifetime and Peak Demand Savings Analysis, published jointly by the Alliance (funded by GE Current, a Daintree company) and the DesignLights Consortium (DLC).
The report, prepared by Energy Futures Group as a component of the Alliance's Systems Efficiency Resource Hub project, additionally provides a first-of-its-kind compilation of estimates related to peak demand impacts possible through such a systems approach, noting that peak savings available for targeting from commercial and industrial lighting technologies by 2035 could be over 37,000 megawatts.
View the webinar presentation by report authors and sponsors.