Comparison Chart: Senate vs. House Energy Bills
The American Energy Innovation Act, S. 2657, and its House companion bill, H.R. 4447, the Clean Energy Jobs and Innovation Act, provided a foundation for the end-of-year package passed in December 2020, H.R. 133, which included COVID-19 relief as well as appropriations measures for Fiscal Year 2021. The chart previewed below compares energy efficiency provisions that were included in the original House and Senate bills.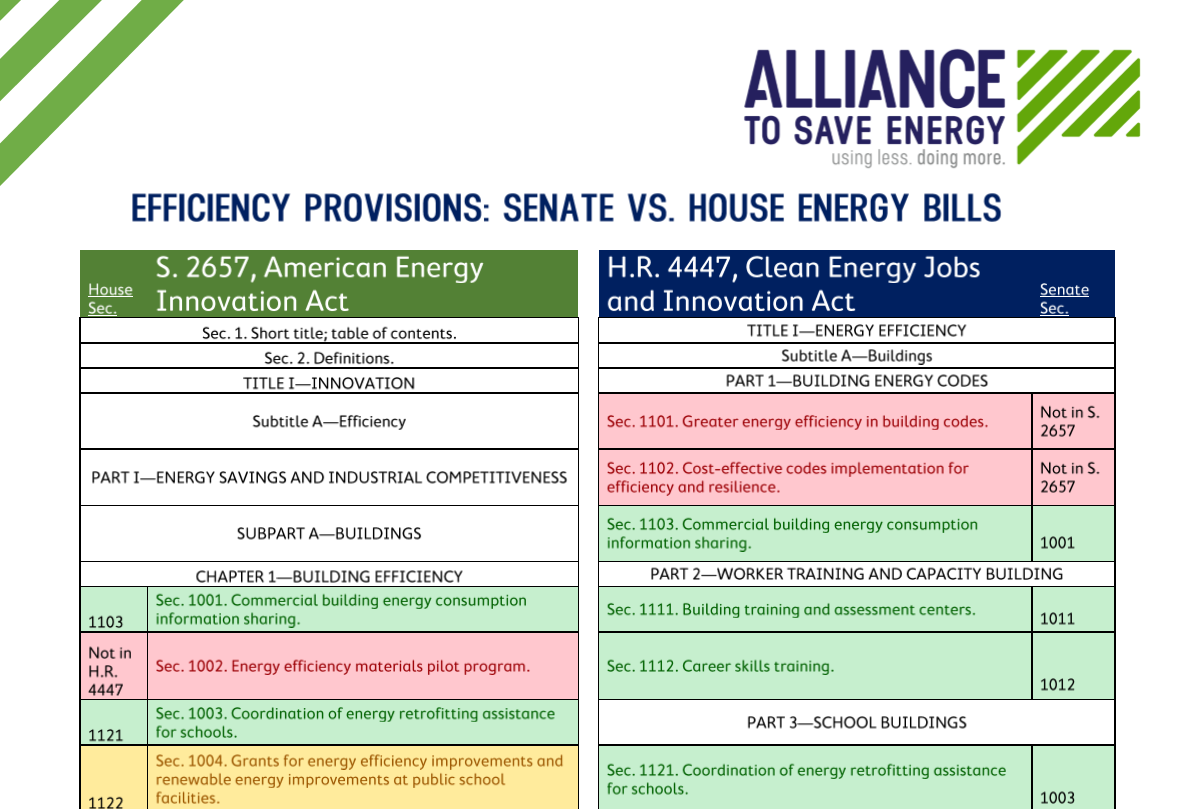 Last updated Oct. 13, 2020.