PowerSave Schools Road Map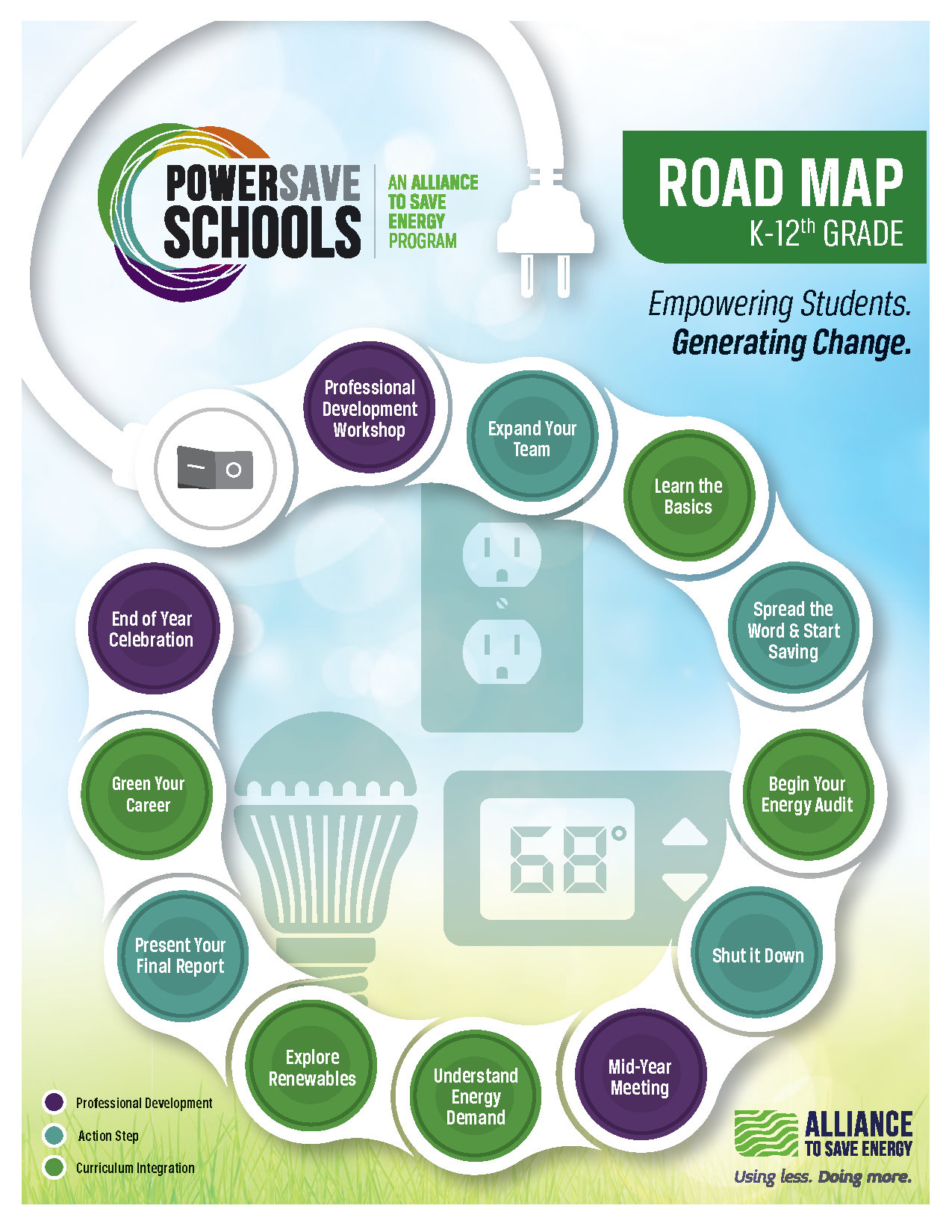 PowerSave Schools Road Map
This document provides an overview to the PowerSave Schools program. The PowerSave Schools program has empowered students in thousands of schools across the country to save energy in their schools with electricity savings averaging 5 -15% through no cost behavior and operations changes.
What PowerSave Schools Does
Hands on Learning
Student Leadership
Student Energy Audit Training
Pathways to Green Careers
STAY EMPOWERED
TAKE ACTION
Help the Alliance advocate for policies to use energy more efficiently – supporting job creation, reduced emissions, and lower costs. Contact your member of Congress.
JOIN US
Energy efficiency is smart, nonpartisan, and practical. So are we. Our strength comes from an unparalleled group of Alliance Associates working collaboratively under the Alliance umbrella to pave the way for energy efficiency gains.
DONATE
The power of efficiency is in your hands. Supporting the Alliance means supporting a vision for using energy more productively to achieve economic growth, a cleaner environment, and greater energy security, affordability, and reliability.