What Are They Thinking? House Guts Energy Efficiency Investments
The Alliance to Save Energy News
What Are They Thinking? House Guts Energy Efficiency Investments
Release Date: Thursday, July 11, 2013
Statement by the Alliance to Save Energy's Kateri Callahan
"The House of Representatives' evisceration of federal energy efficiency funding is not only disappointing and shortsighted, but also runs completely counter to the chamber's stated goals to save taxpayers money, to strengthen the U.S. economy, and to make our country more energy secure.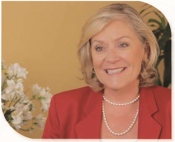 "We recognize the fiscal challenges facing our leaders in Washington, but it makes zero economic sense to strip funding for the Federal Energy Management Program (FEMP) that has a solid track record of saving taxpayers money and cutting government energy waste. And, how is it a good thing to slash vital R&D programs—including slashing ARPA-E by nearly 75 percent—that are helping the U.S. to compete globally in the important race to develop and deploy new technologies that will drive economic productivity? 
"The House also forsakes America's disadvantaged families by slashing the DOE Weatherization Assistance Program – a 33-year-old program that has helped more than 6.4 million low-income families to save an average of $437 each year on their energy bills. The House budget axe also hits states hard reducing funding to state energy program funds by 75 percent.
"By gutting federal funding to energy efficiency programs, the House quite simply is being penny wise and pound foolish. What we need is increased investment to make our economy more energy productive as recommended by the Alliance to Save Energy Commission on National Energy Efficiency Policy in Energy 2030. By investing in and driving energy efficiency we can double U.S. energy productivity by 2030 and advance innovation, create jobs, and save American businesses and families billions.  
"The Alliance calls on the Senate to bring back common sense and restore funding to these critical energy efficiency programs."
Media Contact:
STAY EMPOWERED
TAKE ACTION
Help the Alliance advocate for policies to use energy more efficiently – supporting job creation, reduced emissions, and lower costs. Contact your member of Congress.
JOIN US
Energy efficiency is smart, nonpartisan, and practical. So are we. Our strength comes from an unparalleled group of Alliance Associates working collaboratively under the Alliance umbrella to pave the way for energy efficiency gains.
DONATE
The power of efficiency is in your hands. Supporting the Alliance means supporting a vision for using energy more productively to achieve economic growth, a cleaner environment, and greater energy security, affordability, and reliability.