Philips Lighting Executive Joins Alliance to Save Energy Board
Release Date: Monday, June 10, 2013
The Alliance to Save Energy Board of Directors adds lighting expertise to its board after voting to include Bruno Biasiotta, the president and CEO of Philips Lighting Americas, in the Alliance leadership.   
As an integrated building efficiency systems veteran with more than 20 years of experience, Biasiotta understands the energy market and is leading Philips Lighting through the LED technology revolution and the move to an integrated solutions approach.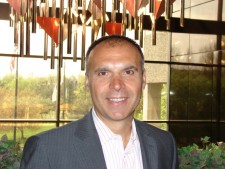 "Cutting-edge lighting technology is helping make important energy efficiency gains and Philips is a leader, as evidenced by its receipt of the Department of Energy's L Prize competition to create a highly-efficient replacement for the 60-watt incandescent bulb," said Alliance President Kateri Callahan.
"Bruno Biasiotta's wealth of experience and history in the efficiency space will make him a valuable addition to the impressive roster of thought leaders that comprise our board, especially as we continue to advance our Energy 2030 plan to double U.S. energy productivity," concluded Callahan.
"The board of the Alliance to Save Energy brings together leaders in the public and private sectors to create a forum for open dialogue where we can explore energy challenges and collaborate on real-world solutions," said Biasiotta. "Philips and the Alliance board share a common set of values, and working together we can create programs that can have a meaningful impact on the economy and the environment."
Biasiotta joined Philips from Johnson Controls (JCI) where he most recently served as vice president and general manager of building efficiency and was responsible for field operations of the company's Energy Solutions business which included Energy Efficiency, Renewable Technologies, Demand Response, Solar, and Lighting Services.  
Media Contact: