New Rulemaking Proves DOE Commitment to Energy Efficiency
The Alliance to Save Energy News
New Rulemaking Proves DOE Commitment to Energy Efficiency
Release Date: Tuesday, September 3, 2013
Statement from the Alliance to Save Energy's Rodney Sobin
"The Alliance applauds the Department of Energy's issuance Thursday of the Notices of Proposed Rulemaking for commercial refrigeration equipment and walk-in coolers and freezers. On his very first day in office, Secretary Moniz committed to advancing energy efficiency —and this latest action demonstrates the DOE is serious about helping Americans save energy and money.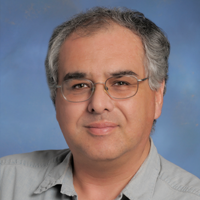 "Advancements like these are critical steps toward achieving the Energy 2030 and President Obama's goal of doubling U.S. energy productivity 2030. If finalized, the two standards will be an enormous economic boost for millions of Americans, saving consumers and businesses $28 billion over the next 30 years on top of the already $500 in annual savings the average household receives due to existing standards. The new rules will also help cut CO2 emissions by more than 350 million metric tons.
"We look forward to supporting Secretary Moniz's continued efforts to establish cost-effective efficiency standards that will save American families and businesses more money for what's really important."
STAY EMPOWERED
TAKE ACTION
Help the Alliance advocate for policies to use energy more efficiently – supporting job creation, reduced emissions, and lower costs. Contact your member of Congress.
JOIN US
Energy efficiency is smart, nonpartisan, and practical. So are we. Our strength comes from an unparalleled group of Alliance Associates working collaboratively under the Alliance umbrella to pave the way for energy efficiency gains.
DONATE
The power of efficiency is in your hands. Supporting the Alliance means supporting a vision for using energy more productively to achieve economic growth, a cleaner environment, and greater energy security, affordability, and reliability.