House Votes: Energy Efficiency Provisions Closer to Enactment
The Alliance to Save Energy News
House Votes: Energy Efficiency Provisions Closer to Enactment
Release Date: Tuesday, December 4, 2012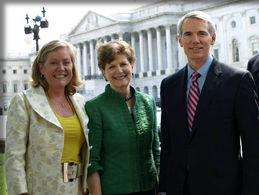 Bipartisan energy efficiency legislation advocated by the Alliance and dozens of corporations and other organizations took a crucial step closer to becoming law when the House of Representatives adopted several provisions of the Shaheen-Portman energy efficiency bill and an appliance standards bill known as INCAAA, smoothing the way for energy efficiency measures to help industry and the federal government.
"When we joined with Sens. Shaheen and Portman a year and a half ago to launch their bill, many doubted that Congress had the will to take up energy efficiency legislation," said Alliance President Kateri Callahan. "The House action demonstrates that energy efficiency can bridge the bipartisan divide, and it is a testament to the leadership and tenacity of Sens. Shaheen, Portman, Bingaman, and Murkowski."
Progression of Energy-Saving Legislation
The American Energy Manufacturing Technical Corrections Act (H.R. 6582), passed by a vote of 398 to 2, is a modified version of the Senate-passed Enabling Energy Savings Innovations Act (H.R. 4850). It includes energy efficiency provisions from S. 1000, authored by Sens. Jeanne Shaheen (D-N.H.) and Rob Portman (R-Ohio), and from S. 398, authored by Sens. Jeff Bingaman (D-N.M.) and Lisa Murkowksi (R-Alaska). 
Early last summer, the House approved H.R. 4850 with its energy efficiency standards for walk-in refrigeration units. After amending the measure to include a wider variety of efficiency standards for residential and commercial appliances and requirements on industrial efficiency and federal government energy management, the Senate unanimously approved it in September.
In an attempt to reach a consensus, members of the House Energy and Commerce and Senate Energy Committees subsequently developed this new measure, which includes some H.R. 4850 provisions originally introduced as part of Shaheen-Portman.
 Energy Efficiency Measures from S.1000
The bill includes these elements from the Shaheen-Portman bill: 
Coordination of research and development of efficiency technologies for industry; 
A study of barriers to industrial electrical efficiency; 
Best practices for advanced metering in the federal government; and 
Federal energy management and data collection standards.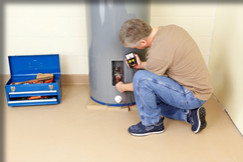 Energy Efficiency Measures from S.398
The provisions from S. 398 would continue the success of the Department of Energy's (DOE) 25-year-old appliance efficiency program: 
Technical corrections and specific fixes to recently-enacted standards; 
Uniform treatment of conventional and tankless water heaters; and 
Clarification of periodic review of commercial equipment standards and of DOE's response to petitions regarding standards.
"Even as he prepares to leave Congress, Sen. Bingaman continues to champion the cause of energy efficiency as a distinguished public servant for the state of New Mexico," Callahan observed.
She added, "We are pleased that Rep. Robert Aderholt (R-Ala.) and his colleagues introduced the bill passed today, and we look forward to working with them on other energy matters in the future."  
Media Contact:
STAY EMPOWERED
TAKE ACTION
Help the Alliance advocate for policies to use energy more efficiently – supporting job creation, reduced emissions, and lower costs. Contact your member of Congress.
JOIN US
Energy efficiency is smart, nonpartisan, and practical. So are we. Our strength comes from an unparalleled group of Alliance Associates working collaboratively under the Alliance umbrella to pave the way for energy efficiency gains.
DONATE
The power of efficiency is in your hands. Supporting the Alliance means supporting a vision for using energy more productively to achieve economic growth, a cleaner environment, and greater energy security, affordability, and reliability.