Alliance to Save Energy Names Paula Glover as New President
The Alliance to Save Energy News
Alliance to Save Energy Names Paula Glover as New President
Release Date: Tuesday, October 13, 2020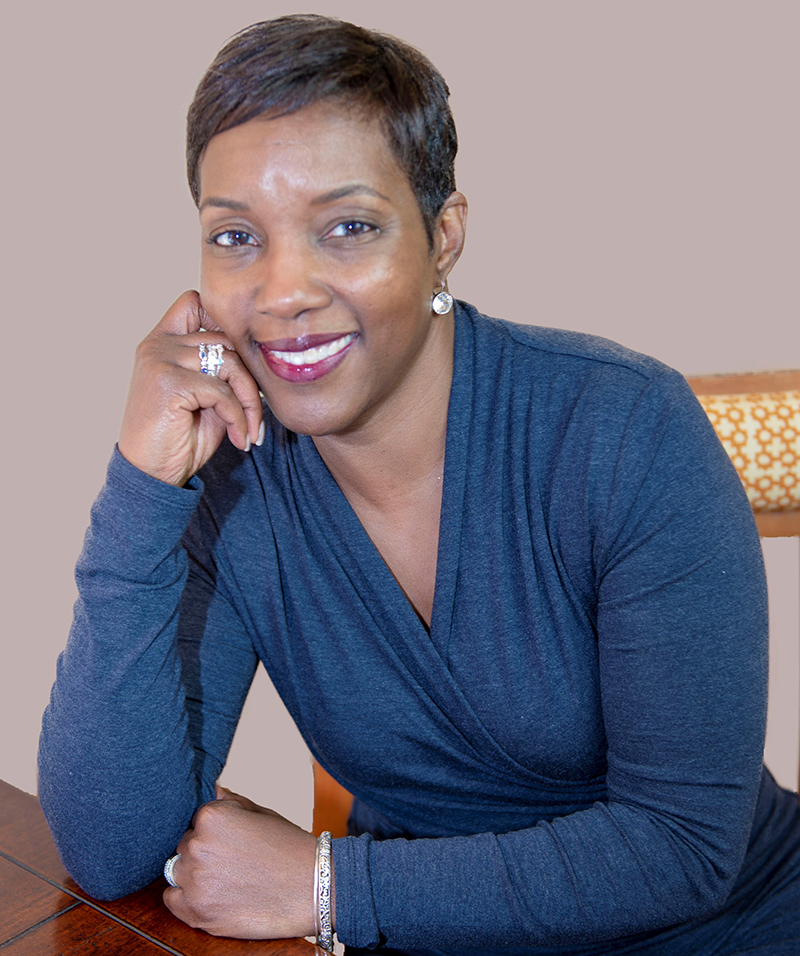 WASHINGTON – The Alliance to Save Energy announced Tuesday that Paula R. Glover will become the organization's new president. A dynamic leader with more than 25 years of experience in the energy industry, Glover currently serves as president and CEO of the American Association of Blacks in Energy (AABE). Glover will assume the new role on Jan. 4, 2021, and will become the Alliance's seventh president in its 43-year history.
"I am honored to lead this venerable organization in promoting and advancing the power of energy efficiency," said Glover. "In my almost three decades in this business, I have seen firsthand that energy efficiency is the critical element for growth in the energy economy. This is true today and will be even clearer in the future, and no one is doing more to make that case than the Alliance to Save Energy."
"Energy efficiency has the potential to help people in so many ways: It's the most powerful climate solution we have. It's by far the largest clean energy job creator. And it is the cornerstone for delivering clean energy in a way that is affordable for everyone. This is particularly important for those who bear a significant energy burden, spending far too great a share of their income on basic energy needs," Glover added. "So I couldn't be more eager to get started and to make the case that we can do so much more with this incredible resource and making sure that it is reaching and impacting our communities."
Alliance Board Chairman Gil Quiniones, president and CEO of the New York Power Authority, said Glover was the board's unanimous choice. "Like many leaders in the utility sector, I have worked with Paula Glover for years and have consistently come away impressed with her expertise, her leadership, and her ability to bring people together," Quiniones said. "We are thrilled to have her on board and know that she will lead the Alliance to new heights in the years to come."
Glover succeeds Clay G. Nesler, who has served as interim president of the Alliance since last fall and steered the organization through the turbulence of the COVID-19 pandemic.
"The Alliance to Save Energy owes Clay a huge debt of gratitude for graciously taking on this responsibility for the past year and providing strong leadership at a time when the organization really needed it," Quiniones said. "His dedication and commitment to the organization and this mission are second to none."
Glover's experience in the energy industry includes 15 years at both electric and natural gas distribution companies, where she has worked in government affairs, regulatory affairs and economic development.
As President of AABE since 2013, Glover leads a 2000-member association with 40 chapters nationwide, overseeing the organization's strategic plan, business development and policy positions. A national thought leader on diversity and inclusion, she has testified before Congress and worked extensively with industry executives as well as national and state policy makers.
Under her leadership, AABE has partnered with the US Department of Energy on its Minorities in Energy initiative as well as business development programming for minority entrepreneurs.
Glover has served on the National Petroleum Council since 2014, having been appointed by U.S. Energy Secretaries Ernest Moniz, Rick Perry and Dan Brouillette. She also has served on the boards of the Alliance to Save Energy and Groundswell, a community solar development organization.
About the Alliance to Save Energy
Founded in 1977, the Alliance to Save Energy is a nonprofit, bipartisan alliance of business, government, environmental and consumer leaders working to expand the economy while using less energy. Our mission is to promote energy productivity worldwide – including through energy efficiency – to achieve a stronger economy, a cleaner environment and greater energy security, affordability and reliability.
Media Contacts
STAY EMPOWERED
TAKE ACTION
Help the Alliance advocate for policies to use energy more efficiently – supporting job creation, reduced emissions, and lower costs. Contact your member of Congress.
JOIN US
Energy efficiency is smart, nonpartisan, and practical. So are we. Our strength comes from an unparalleled group of Alliance Associates working collaboratively under the Alliance umbrella to pave the way for energy efficiency gains.
DONATE
The power of efficiency is in your hands. Supporting the Alliance means supporting a vision for using energy more productively to achieve economic growth, a cleaner environment, and greater energy security, affordability, and reliability.