Energy 2030 On the Road: Las Vegas Report
As part of its Energy 2030 initiative, the Alliance to Save Energy is conducting an education, outreach and action campaign to engage communities and states across the nation to adopt the Energy 2030 goal of doubling U.S. energy productivity called Energy 2030 On the Road: A State and Local Campaign. The role of Energy 2030 On the Road is to convene key local stakeholders – policy makers, businesses and advocates – to discuss the economic and environmental benefits that accrue from improving energy productivity and to provide policy recommendations that can help achieve that goal.
The Clean Energy Project, Copper Development Association and Energy Works LLC co-hosted the third Energy 2030 On the Road stop in Las Vegas, Nevada on February 19, 2014. The half-day event gathered over 100 attendees to hear local and state government, business and NGO leaders discuss the potential impact of the Energy 2030 goal in Las Vegas and the entire state, and detail the investment, modernization and outreach strategies required to achieve the goal.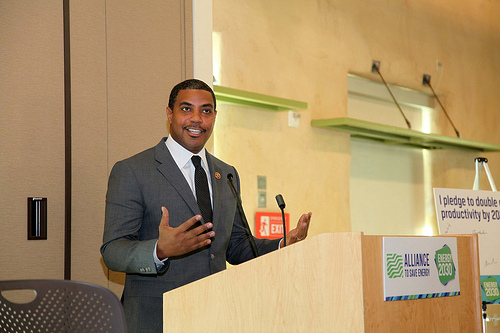 Rep. Horsford (D-Nev.) enthusiastically embraces the Energy 2030 goal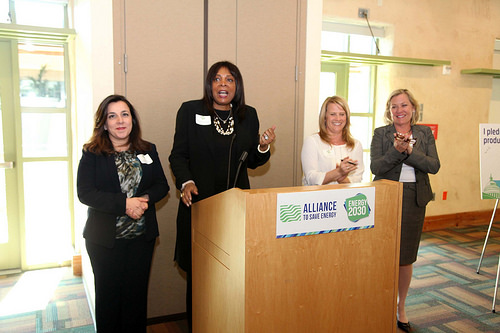 Alliance Board Member Rose McKinney-James addresses the audience (surrounded by Zolaikha Strong, Lydia Ball, and Kateri Callahan, from left to right)