Energy 2030 Impact Modeling
The Commission asked the Rhodium Group (RHG) to analyze the economic, employment, environmental, and security implications of doubling American energy productivity by 2030. RHG conducted the analysis independently of the Commission or participating organizations. The impact results are impressive, estimating that the Energy 2030 recommendations could save: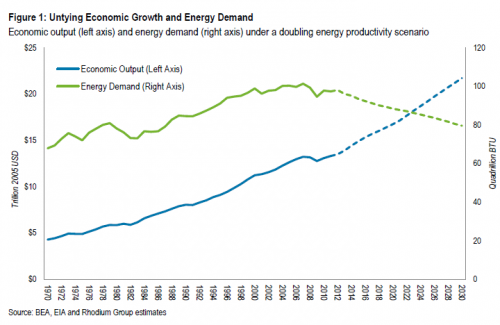 RHG's complete findings, including the methodology used for the analysis and detailed results are available in a two-page summary, as well as a full report.