Building Codes Assistance Project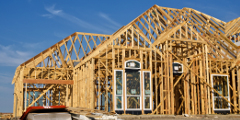 The Building Codes Assistance Project strives to be the premier resource for energy code support, coordination, technical assistance, news and information. BCAP's mission is to reduce the energy consumed in the construction and operations of buildings by working with national, state, and local governments and other stakeholders to promote the adoption and implementation of building codes and standards.
With over seventeen years of experience, BCAP has established itself as a trusted, non-partisan U.S. leader for energy code advocacy, research and analysis, technical support, training, and code status tracking. From its national platform, BCAP facilitates increased communication and collaboration between allies, identifies and navigates past policy and structural pitfalls, and helps state and local decision-makers design strategies to improve building energy efficiency. BCAP also applies its expertise overseas, most recently in India, Ukraine and across the APEC economies.
05/13/13
:
Article