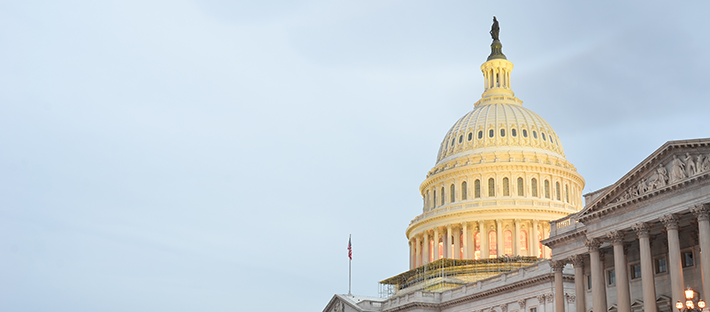 An energy specific bill has not been enacted since 2007.
Energy efficiency is a bipartisan and national issue, facilitating domestic manufacturing and job creation, helping businesses and consumers save money, and offering a multitude of environmental benefits. At the federal level, the Alliance to Save Energy focuses on influencing and promoting effective legislation, regulatory actions and administrative policy. The Alliance engages in all areas of federal energy efficiency policy to advance the policy recommendations of the Energy 2030 campaign.
Benefits of Energy Efficiency Policies
Federal energy efficiency policies can affect every level of the economy, ranging from developing more efficient and cost-effective consumer products to increasing the productivity of industrial processes--all while cutting energy costs. Federal energy efficiency policies have proven time and time again to save taxpayers money, create jobs, increase U.S. competitiveness, stimulate technological innovation, and moderate demand for energy and the need for imports. Improved energy efficiency can enhance national security, reduce air pollution, and strengthen the economy. Effective energy efficiency policies provide benefits to consumers and businesses alike, making federal energy policy a vital component of enhancing the future of U.S. energy productivity.
Alliance Efforts on the Federal Policy Front
At the federal level, the Alliance to Save Energy focuses on implementing the policies recommended in Energy 2030 in both the legislative and administrative realms.