The Alliance's K-12 and higher education programs empower students to change the culture of their academic environment to one that embraces energy efficiency. Students lead no-cost behavior changes, building retrofits, events on green careers, and other initiatives that save energy within and beyond their school building. They also contribute to integrated demand side management where applicable.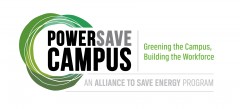 The Alliance's PowerSave Campus program is currently on 16 university campuses and employing over 75 interns each year, giving college students the tools to become tomorrow's energy efficiency leaders in an ever-changing, energy-sensitive global environment.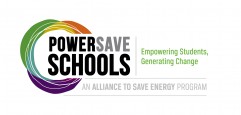 Through basic changes in operations, maintenance and individual behavior, the Alliance's K-12 program PowerSave Schools reduces energy use by 5-15% among participating schools. PowerSave Schools also teaches students to apply the lessons of energy efficiency in their homes and communities.

The Energy Hog Program makes learning about energy efficiency and conservation fun! The Energy Hog is a dastardly character who puts a face to the concept of wasted energy, online, in books, and via live visits, the Energy Hog shows how he and other hogs like him waste lots of energy. Learn more about renting the Energy Hog, Energy Hog Assemblies and Energy Hog resources.

Student Energy Audit Training (SEAT) is an all-day, hands on workshop where students learn that they have the power to influence how energy is used at their school. With SEAT, students get to analyze exactly how their school uses energy and engage their entire school community in changes that save schools both energy and money.