Appropriations
Appropriations
Federal energy efficiency programs are a catalyst of innovation, investment, and technology deployment that are critical to maintaining U.S. leadership in a rapidly growing global efficiency economy.
The Issue
Federal agencies are home to a variety of high-impact initiatives that drive efficiency into the economy and deliver enormous return on investment. In fact, a peer-reviewed analysis from the Department of Energy found that $12 billion in taxpayer funds invested in research and development at the agency's Office of Energy Efficiency and Renewable Energy (EERE) has yielded more than $388 billion in net U.S. economic benefits.
In 2018 alone, ENERGY STAR – which has a budget of just over $40 million – saved Americans more than $35 billion in energy costs and prevented 330 million metric tons of carbon emissions. That's equivalent to the entire annual energy use of about 35 million homes.
Federal efficiency activities include establishing minimum efficiency standards for common appliances and equipment, developing and deploying advanced manufacturing technologies, and providing weatherization assistance to low-income Americans. Research and development programs at our world-class national labs are at the cutting edge of efficiency technology from material sciences to vehicle innovation, while public-private partnerships like ENERGY STAR drive markets – and innovation – toward high-efficiency products.
These programs have a proven track record of success, yet they face a consistent threat of budget cuts. The previous administration, for example, called for an 82% reduction to EERE's budget in Fiscal Year 2019. Cutting or reducing funding to federal efficiency programs puts U.S. leadership and competitiveness at risk in a field that is rapidly expanding globally.
The Solution
A top Alliance priority is ensuring robust funding for efficiency initiatives at federal agencies and for essential research & development at the national labs on the next generation of energy-saving technologies.
With the State Energy Program, every $50 million in funding results in $585 million in economic development, and the Weatherization Assistance Program delivers $340 million in annual energy savings by weatherizing low-income homes.

This includes public-private partnerships that stimulate efficiency in the marketplace, such as ENERGY STAR, the Better Plants/Better Buildings Initiative, and WaterSense, as well as programs at the Department of the Defense and Department of Agriculture that deliver improved efficiency and productivity to farmers and the military. These programs operate most effectively with dedicated funding and clear congressional direction through the appropriations process. The Alliance's success in advocating for federal appropriations is shown in the adoption of increased funding for these efficiency programs and the clear congressional direction for their implementation.
Appropriations RESOURCES
May 11, 2022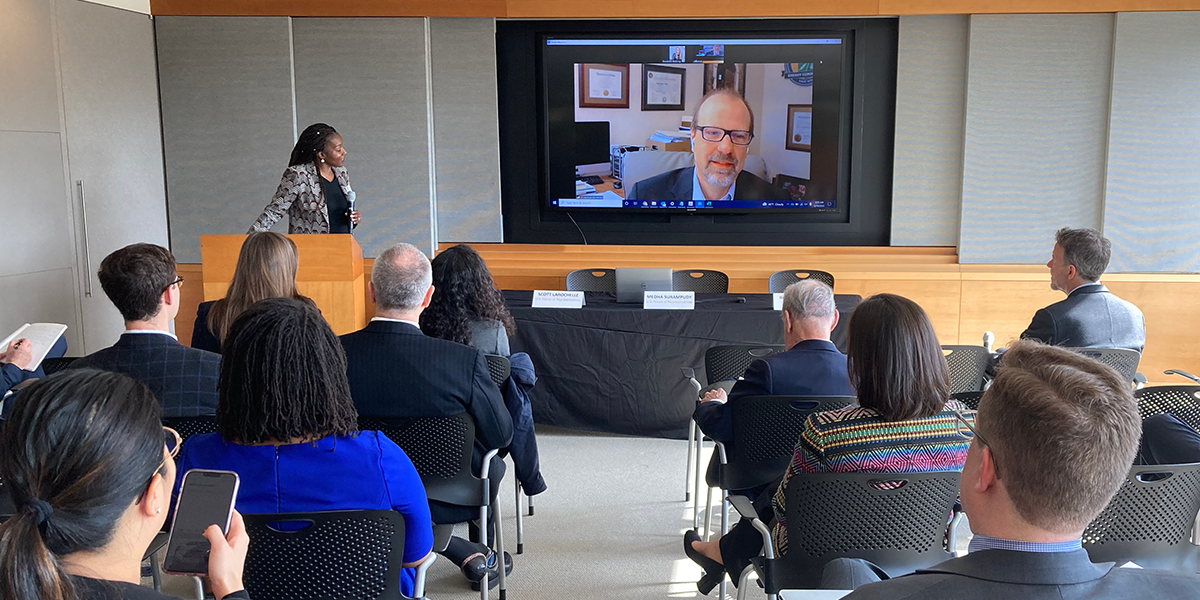 March 14, 2022
/
January 12, 2022
/
STAY EMPOWERED
TAKE ACTION
Help the Alliance advocate for policies to use energy more efficiently – supporting job creation, reduced emissions, and lower costs. Contact your member of Congress.
JOIN US
Energy efficiency is smart, nonpartisan, and practical. So are we. Our strength comes from an unparalleled group of Alliance Associates working collaboratively under the Alliance umbrella to pave the way for energy efficiency gains.
DONATE
The power of efficiency is in your hands. Supporting the Alliance means supporting a vision for using energy more productively to achieve economic growth, a cleaner environment, and greater energy security, affordability, and reliability.